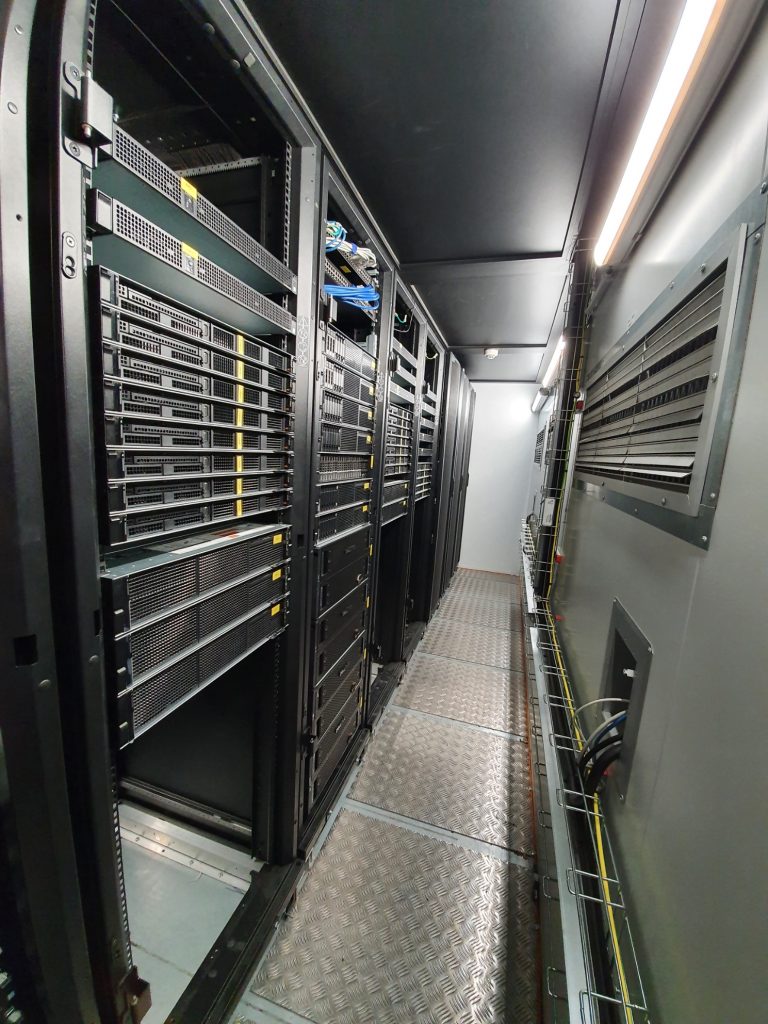 Data Centre
Research activity requires a considerable storage capacity to manage and analyse a huge amount of clinical information, biological data, images etc. Our campus is therefore equipped with a data centre with a high storage and computing capacity. In addition, our campus is also served by an ultra-broadband network connection.
Each Human Technopole facility has specific rules and policies to determine access on behalf of internal and external scientists.

Our first facilities will open in 2021. Following their opening, we will be sharing the rules for accessing our infrastructures with the national scientific community.