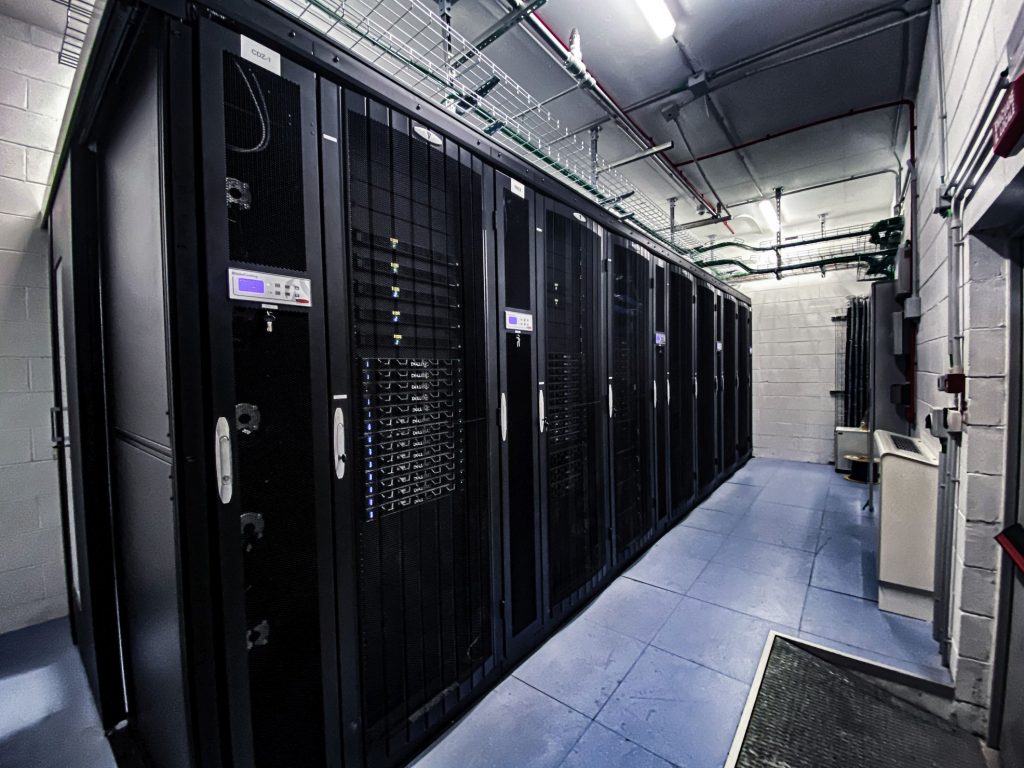 Data Centre
Why a Data Centre?
The research activity carried out at Human Technopole requires a considerable storage capacity to manage and analyse a large amount of clinical information, biological data and images. For this reason, Human Technopole is equipped with a Data Centre with high computing power and storage of very high performance and capacity and an ultra-wideband network connection.
Thanks to a team of specialised and highly qualified professionals with proven technical and scientific experience, the Data Centre offers computing resources and technical support for research activities. The services provided make it possible to use the computing systems for projects requiring high computational capacity.
Key features of the Data Centre
The infrastructure offers several services, including:
– HPC clusters
SLURM scheduler
60 computing nodes
1980 CPU cores
4 TB RAM total
interconnection InfiniBand HDR
60 GPU NVIDIA V100 32GB
BeeGFS parallel file system 2.1 PB
– VDI clusters
The VDI cluster is composed of 12 servers with GPUs, large amounts of memory and interconnected with an all-flash distributed file system with multiple 100 Gbps connections to two low-latency, high-performance switches. The system has a total of 24TB of RAM, 1536 cores, 19TB of NVMe read-cache, 140TB of vSAN all-flash, 72 GPUs with a total of 3.5TB of GPU memory.
– High-performance storage
9 PB
single namespace
available throughout the HT campus
high-performance connections to HPC and VDI clusters
– Network
10 Gbps redundant GARR/internet access
Next-Generation Firewalls
100 Gbps Campus LAN
Wi-Fi and Wired LAN access
Scientific Computing Support
A Scientific Computing Support service helps users to fully exploit the potential offered by the infrastructure. The service is provided by people with both a computing and research background in the life sciences, who are able to interact with researchers and understand their computing needs.
The team provides new users with an introduction to the HPC cluster and dedicated courses and workshops on Python, R/Bioconductor and specific software and tools such as RStudio. In addition, it maintains a repository of applications and tools for computational analysis, tutorials and guidelines, and an internal reference dataset.
Scientific Computing Support thus provides help in deciding on an effective and efficient strategy for the computational part of HT research projects, suggesting the best tools to use and how to use them efficiently from a computational point of view. It also acts as a bridge between researchers and other parts of ICT and Digitalisation to access the necessary resources. A particular example is the management and configuration of new laboratory equipment.
Each Human Technopole facility has specific rules and policies to determine access on behalf of internal and external scientists.
We are currently setting up our first scientific facilities. Following their opening, we will be sharing the rules for accessing our infrastructures with the national scientific community.