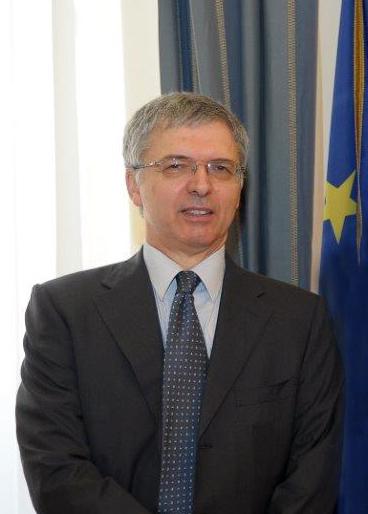 Daniele Franco
Minister of Economics and Finance
Daniele Franco is currently Minister of Economics and Finance.
Previously he served as Director General of the Bank of Italy.
He is vice president of the OCSE Committee of Senior Budget Officials and member of the Supervisory Board of Human Technopole Foundation from June 2018.
Franco graduated in Political Science at the University of Padova in 1997; he obtained a Master in Business Organization from the CUOA in Padova in the following year and eventually the Master of Science in Economics at York University in 1980.
From 1979 to 1994, he worked for the Bank of Italy's research department and he acted economic advisor at the European Commission's Directorate General for Economic and Financial Affairs until 1997. He was head of the Public Finance Department of Bank of Italy's Service Study from 1997 to 2007, head of the Economic and Financial Structure Studies Service from 2007 to 2011 and Central Director of the Economic Research and International Relations Area from 2011 to 2013.
From May 2013 to May 2019 he was State General Accountant.
He represented the Bank of Italy and the Ministry of Economics and Finance in parliamentary hearings and in committees or working tables at Italian or International Institutions. From 1999 to 2007, he chaired the Public Finance Working Group of the European System of Central Banks.
He has held courses at the University of Bergamo and Trieste, the Catholic University of Milano and at the School of Public Administration.