Science and Culture, balancing content and entertainment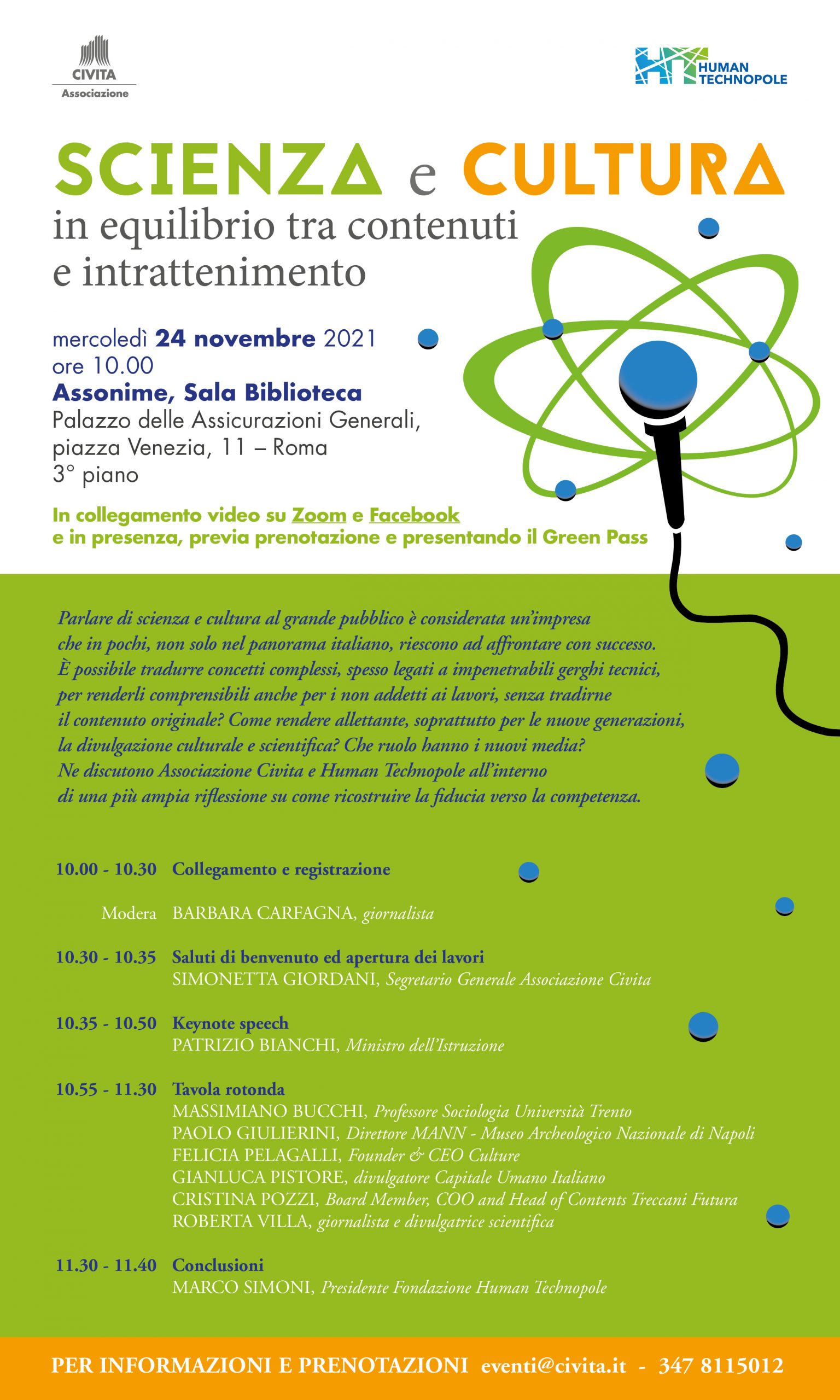 Discussing science and culture with a wide audience is a challenge that few, in the Italian landscape, can considered successfully achieved.
Is it possible to translate complex concepts, often linked to incomprehensible technical jargons, making them accessible to non-experts without sacrificing their original content? How can we make cultural and scientific dissemination attractive to younger generations? What role can new media have?
On 24 November at h10.00, Human Technopole and Associazione Civita organise a debate among representatives of the world of research, culture and politics to discuss scientific dissemination, within a broader reflection on how to rebuild trust toward competences.
The virtual event will be streamed live on Human Technopole's Facebook page as well as on the Facebook page of Associazione Civita.
The event will feature Simonetta Giordani – Secretary General of Associazione Civita, Patrizio Bianchi – Minister of Education, Marco Simoni – President Human Technopole Foundation, Massimiano Bucchi – Professor of Sociology, Trento University, Paolo Giulierini – Director MANN Archaeological Museum of Naples, Felicia Pelagalli – Founder & CEO Culture, Gianluca Pistore – disseminator of Capitale Umano Italiano, Cristina Pozzi – Board Member COO and Head of Contents Treccani Futura, Roberta Villa – journalist and scientific disseminator. The event will be moderated by Barbara Carfagna, TG1 journalist.