Antropocene – una nuova epoca per la Terra, una sfida per l'umanità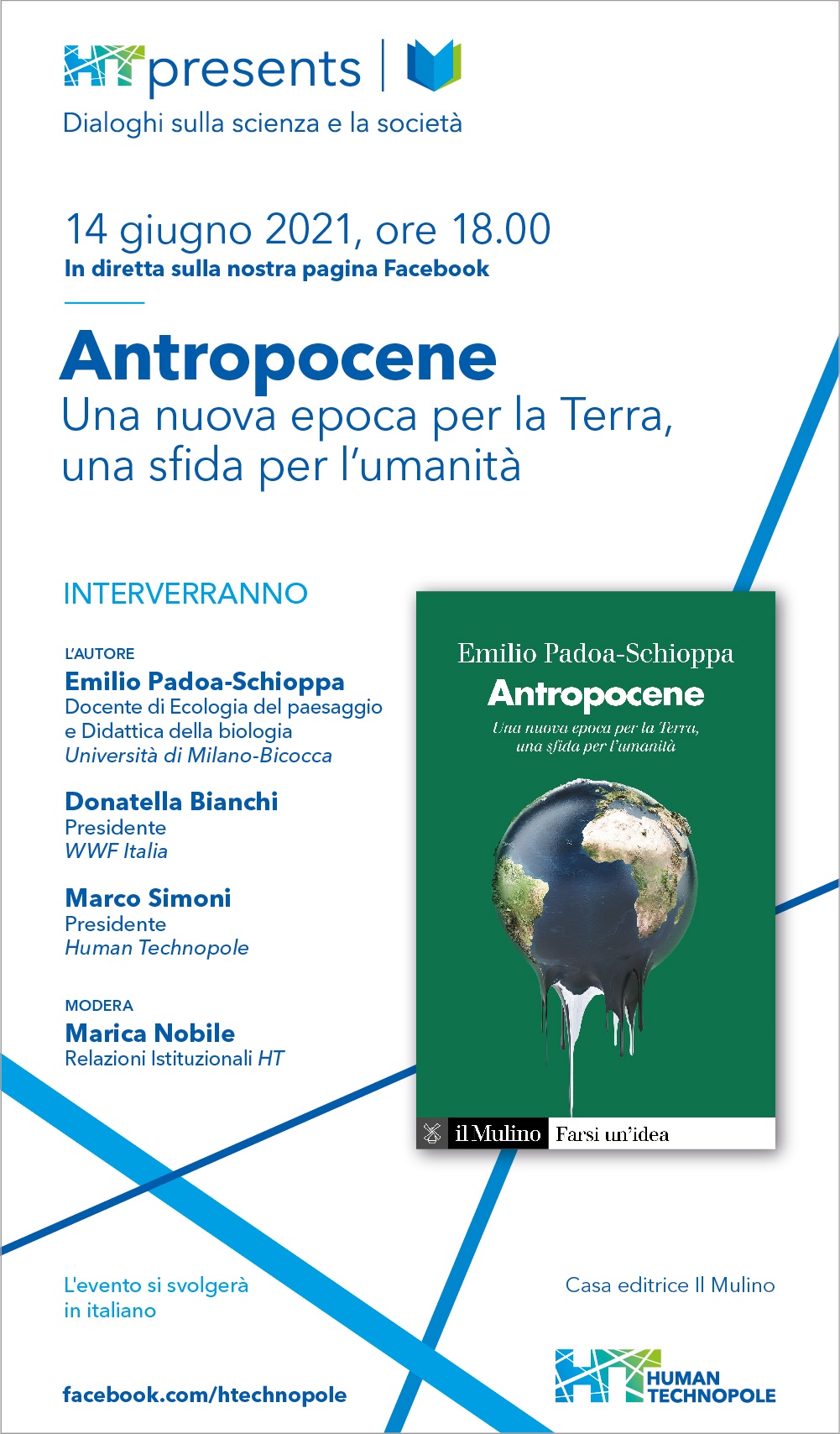 On 14 June at h 18.00 we will be streaming live on the Human Technopole Facebook page the third appointment of HT presents – Dialogues on science and society.
We will discuss with Emilio Padoa-Schioppa, professor of Landscape Ecology at Milano-Bicocca University about his latest book "Anthropocene – a new era for the Earth, a challenge for humanity". Together with us also Donatella Bianchi, President of WWF Italy and Marco Simoni, President of Human Technopole.
The event will be in Italian.