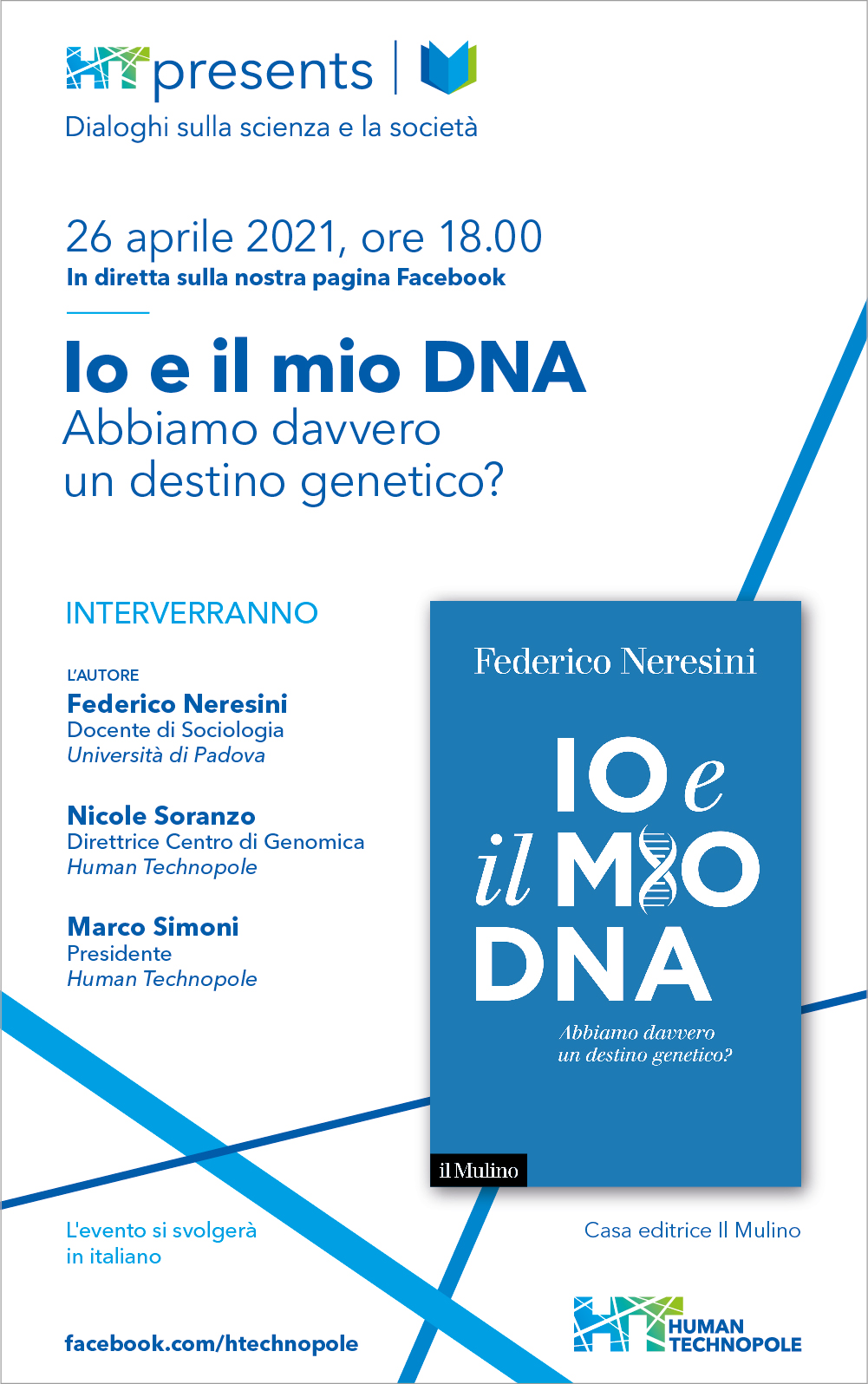 On 26 April at h 18.00 we will be streaming live on the Human Technopole Facebook page the second appointment of HT presents – Dialogues on science and society.
We will talk about DNA, genetics and scientific research together with Federico Neresini, prof. Sociology at Padova University and author of "Io e il mio DNA. Abbiamo davvero un destino genetico?" (ed. Il Mulino), Marco Simoni President Human Technopole and Nicole Soranzo Head of the Genomics Research Centre at HT.
The event will be in Italian.