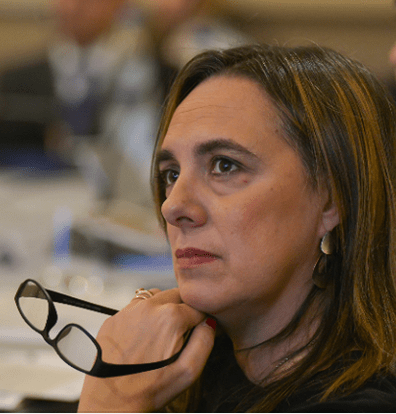 Roberta Siliquini
Dean School of Public Health, Torino Italy, former President of the National Health Council, Ministry of Health
Roberta graduated in Medicine and Surgery at the University of Torino in 1992, she obtained the specialization in Hygiene and Preventive Medicine in 1996.
From 2007, she is Full Professor of General and Applied Hygiene at the Department of Public Health and Pediatrics, University of Torino and Dean of the "School of Specialization in Hygiene and Preventive Medicine. From 2015, she is President of the Master's Degree in Medicine and Surgery at University of Torino.
She was President of Superior Council of Health, Ministry of Health from 2014 to 2018. In 2017, she was nominated as member of the National Committee for Biosafety, Biotechnology and Life Sciences at the Presidency of the Council of Ministries.
She is author of more than 400 publications, including articles, conference proceedings and monographs on public health and health organizations.