Internal Training
The goal of internal training at HT is to enable our scientists to reach their full potential as independent researchers and future leading scientists. Internal training activities address, but are not limited to, trainees, doctoral and postdoctoral researchers, as well as HT Group Leaders.
In-house doctoral and postdoctoral fellows, and young Group Leaders, who for the first time independently lead research groups or service teams, benefit from mentoring programmes and career development activities, as well as from top-level scientific training opportunities.
Interdisciplinary research is especially encouraged, for example through joint PhD or postdoc projects across different HT Research Groups or Research Centres.
Undergrads & Postgrads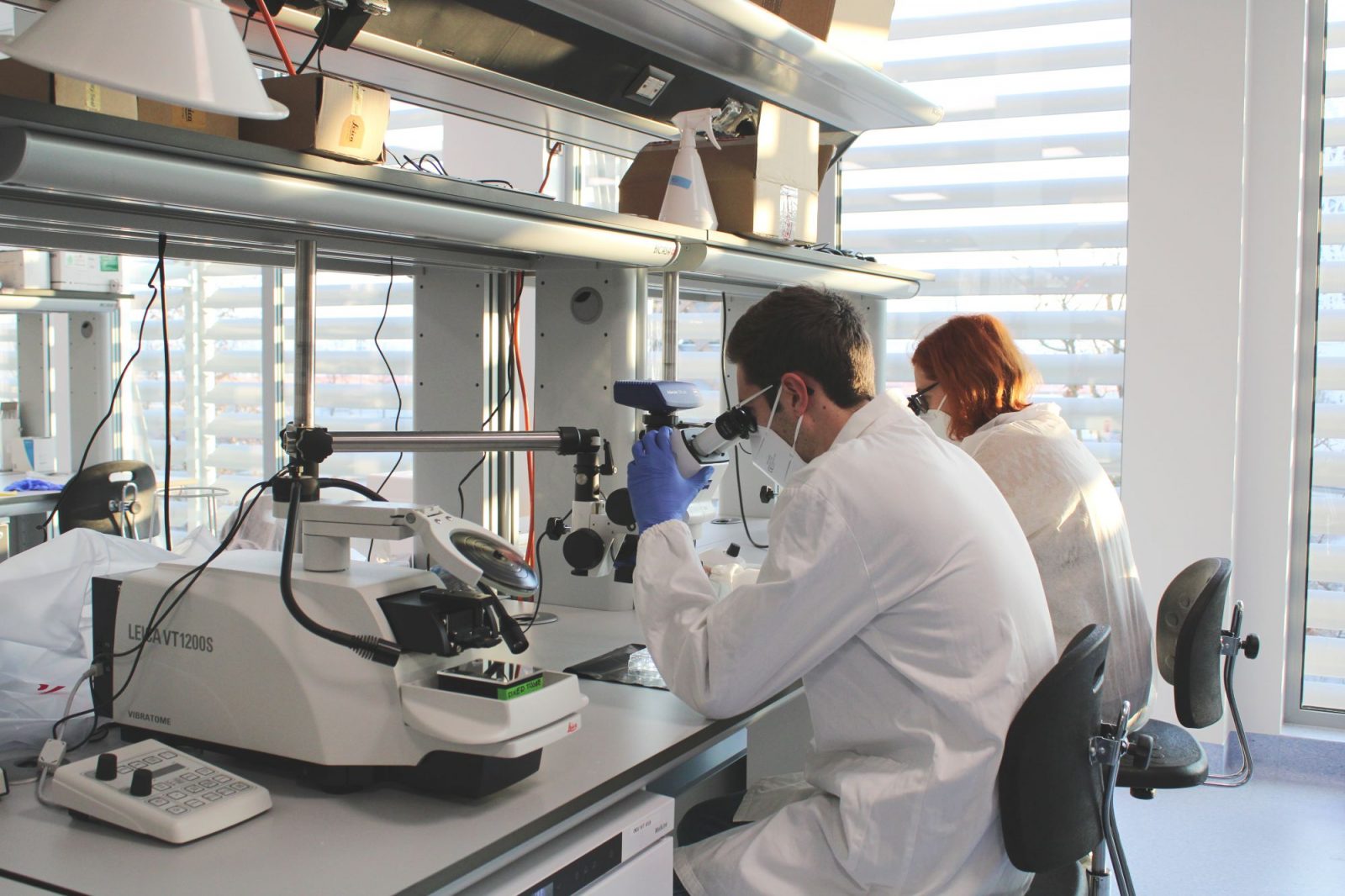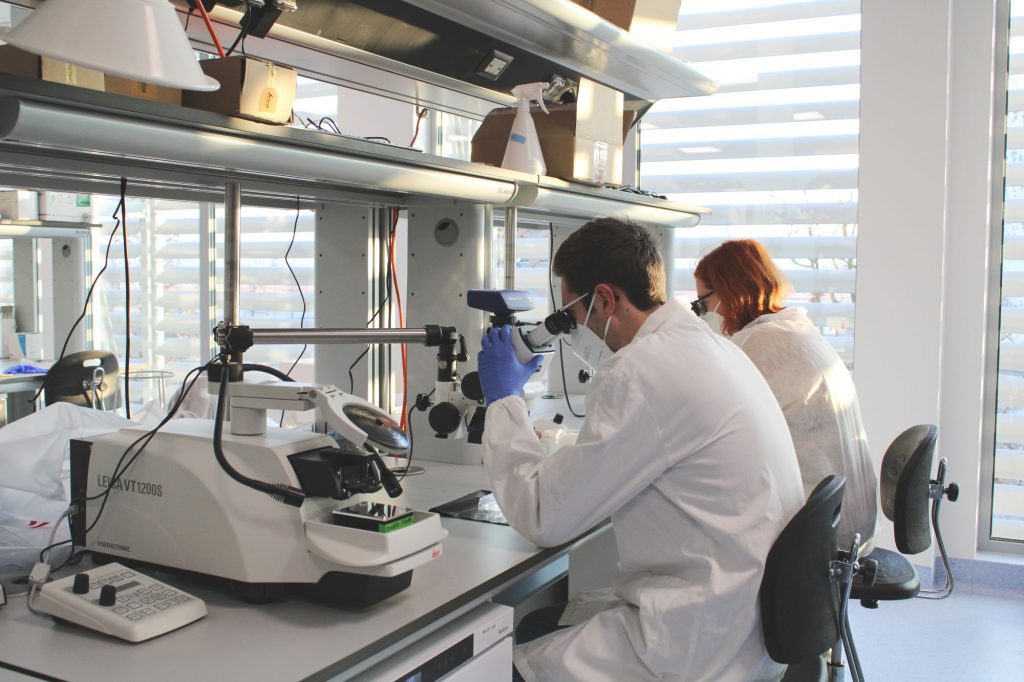 Scientific Internships
Internship projects are often available in Research Groups at HT for 1) students enrolled in a university course (Bachelor Degree, Master Degree) and 2) postgraduate scientists (who obtained their degree in the past 12 months).
While at HT, trainees benefit from an exciting international scientific environment and have access to a stimulating training programme, including access to state-of-the-art infrastructure, seminars, courses, training on transferable skills and career development activities.
Trainees perform their internship under the supervision of HT Group Leaders following international standards of supervision.
Are you interested in a scientific internship at HT?
Interested candidates must identify a research group at HT they are interested in joining and contact the corresponding Group Leader by email, explaining their motivation and attaching their CV. In case of mutual interest, the HT Group Leader will initiate the next steps.
We generally encourage interested candidates to contact Groups Leaders at least six months before the expected starting date of their internship.
USEFUL RESOURCES
PhD Students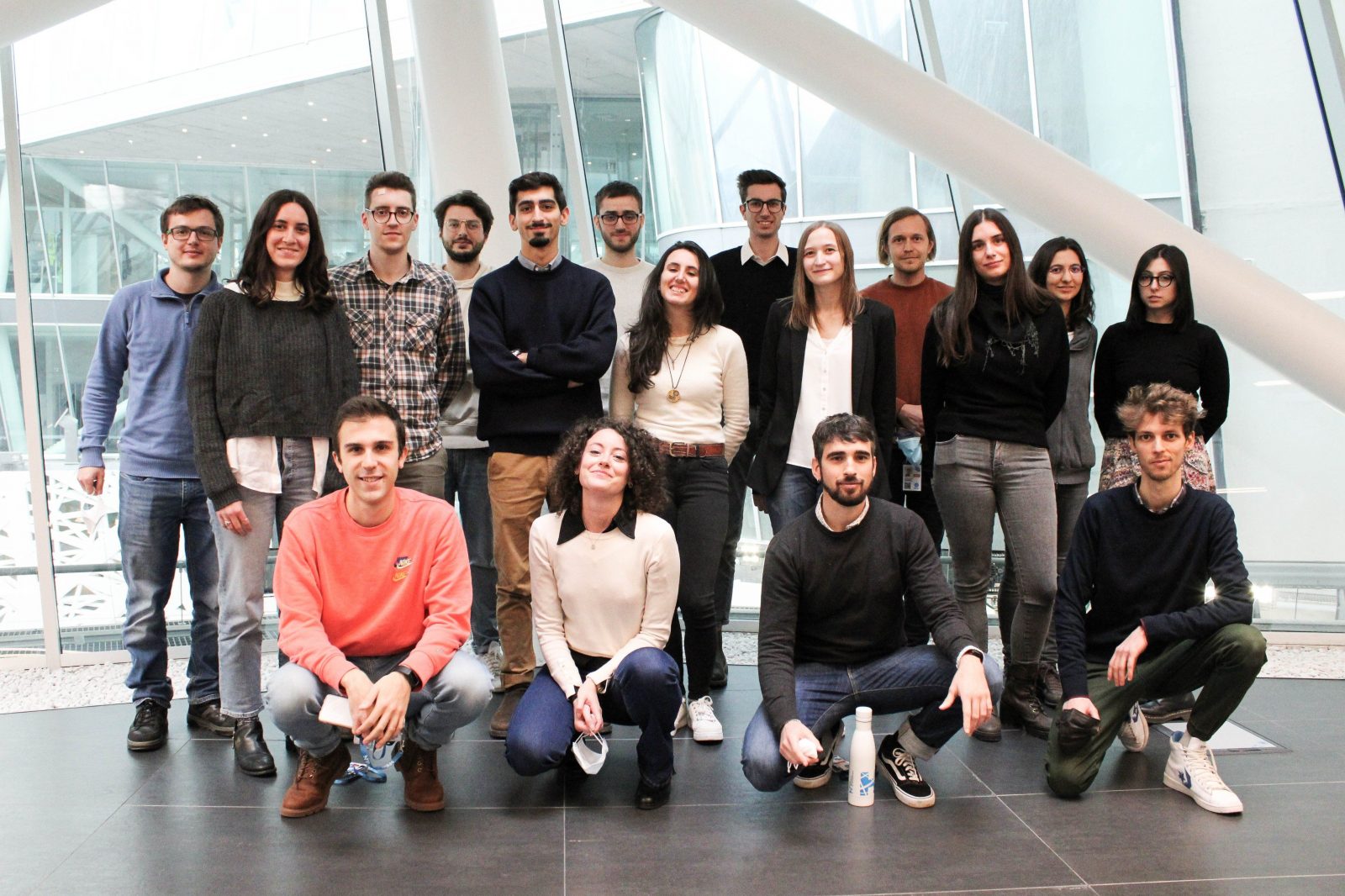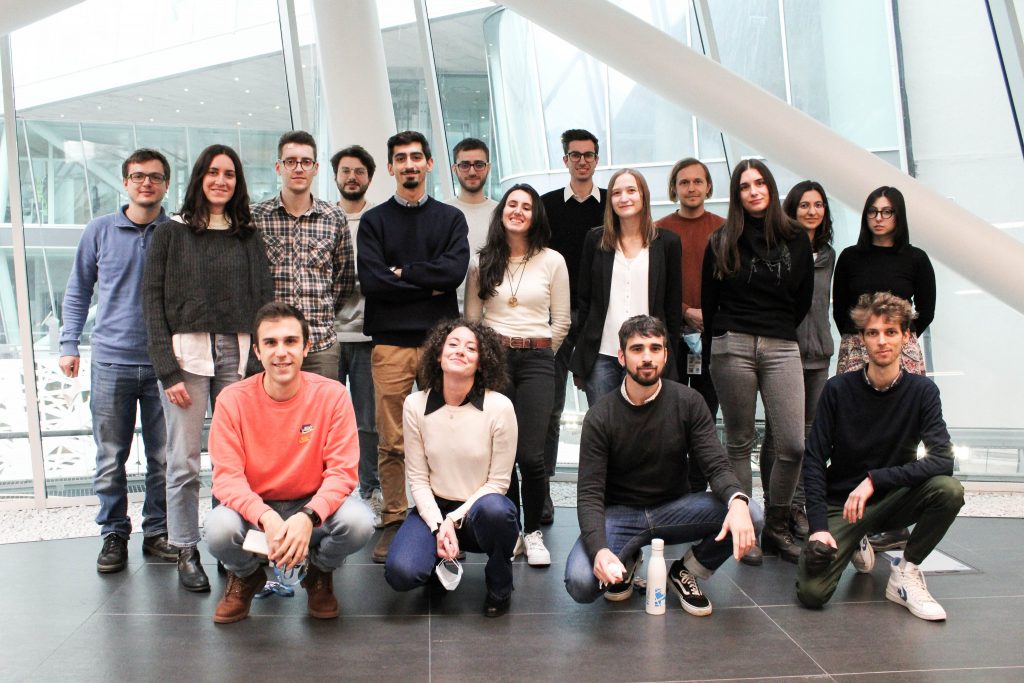 Doctoral Training
HT is committed to providing high-quality, international-level training to its PhD Students through its participation in PhD Programmes in collaboration with national and international academic institutions.
A list of the PhD programmes HT is a partner of can be found below.
Interested in joining HT for your PhD?
You can join HT by applying to one of the PhD Programmes below and successfully passing the selection process. There are annual calls for PhD applications, we recommend that you follow the websites of the PhD programmes below to get better informed.
SEMM (European School of Molecular Medicine) – PhD in Systems Medicine
(Annual call usually opens in June)
HT is a host institution of the PhD Programme in Systems Medicine of the European School of Molecular Medicine (SEMM).
The PhD Programme in Systems Medicine targets young and motivated researchers in the broad area of modern Biomedicine. It offers advanced training in multiple areas including Molecular oncology, Neurobiology, Immunology, Structural biology, Human genetics and genomics, Epigenetics, Computational biology, Microbiology and microbiome, Drug discovery and design,  Molecular and Cellular Biology, Omics Sciences (genomics and other omics), Medical humanities, Developmental and stem cell biology, Biology of Ageing, Cancer metabolism and  Experimental pathology.  Students have access to a wide range of courses on both technical and complementary skills, necessary to equip young researchers with the most valuable tools to reach professional maturity in different sectors of biomedicine.
Benefiting from the international network of SEMM faculty, PhD Students are exposed to a wide selection of seminars by international speakers. The awarding bodies of the PhD degree are University of Milan and University of Naples Federico II.
Information on eligibility criteria, how to apply as well as contact details of the SEMM office can be found here.
DADS- PhD Programme in Data Analytics and Decision Sciences
(Annual call usually opens in April)
HT is a host institution of the joint PhD programme in Data Analytics and Decision Sciences (DADS) with Politecnico di Milano, which stems from the cooperation among three of its departments – Electronics, Information and Bioengineering (DEIB), Management, Economics and Industrial Engineering (DIG) and Mathematics (DMAT) – and Human Technopole's Health Data Science Centre.
DADS aims at training highly qualified data analysts and data managers, enabling them to carry out research relevant to the health system and healthcare at universities, clinical research centres, hospitals, health authorities, international institutions, financial institutions, technology companies, regulatory authorities, and other public bodies. Courses are aimed at building the broad competence and strong interdisciplinary set of skills required for modern data analytics, in addition to focusing on the specific doctoral research project. DADS students are required to spend at least one semester in a research institution abroad, taking advantage of (and contributing to) the international collaborations of both Politecnico and HT.
Information on eligibility criteria, how to apply as well as contact details of the DADS office can be found here.
SISSA PhD Programme in Theoretical and Scientific Data Science (TSDS)
(Annual call usually opens in December)
HT is a host institution of the Theoretical and Scientific Data Science (TSDS) — SISSA PhD Programme at the Scuola Internazionale di Studi Avanzati (SISSA).
The aim of this PhD programme is to equip students with the tools they need to develop and apply cutting-edge data science to problems in the natural sciences. Moreover, TSDS research encompasses theoretical aspects of data science and machine learning, aiming at understanding the how and the why of the unprecedented success of many of the tools that are shaping the world around us.
After 4 years, TSDS PhD Students will have received an excellent education in machine learning (including deep learning, neural networks, reinforcement learning and information theory), statistical analysis (including Bayesian methods and algorithms such as Markov Chain Monte Carlo and nested sampling) and analytical problem solving (including advanced programming, high performance computing and software development). The highly cross-disciplinary programme is complemented by modules of a more humanistic flavour, focusing on ethical aspects of AI and machine learning, to broaden the students' understanding and appreciation of the ethical and moral questions associated with applications of machine learning and AI to society.
Information on eligibility criteria, how to apply as well as contact details of the TSDS office can be found here.
National PhD in Artificial Intelligence (PhD-AI)
(Annual call usually opens in June)
The National PhD Programme in Artificial Intelligence (AI) is composed of 5 doctoral courses sharing a common basis in the foundations and development of AI, and individually characterized by an area of specialisation in a strategic sector of AI. HT is a host institution of the AI Doctoral Course for Health and Life Sciences, lead by Università Campus Bio-Medico.
In the field of Health and Life Sciences, the application of AI is integrated in precision medicine, which is increasingly predictive, personalised and preventive. Data generated on the health status and relevant environmental conditions are processed with AI & data science techniques for knowledge extraction and decision making. This is followed by the synthesis, implementation and monitoring of the tools and actions required for diagnostic and therapeutic purposes to improve human health.
PhD Students enrolled in this Programme receive training in the conception, design, development and application of innovative methods, tools and systems to be used for basic biological and bio-engineering research. Possible applications include understanding the origin of pathologies, the verification of innovative solutions on computational, organ-on-chip models, experimental and translational research to maximize the impact of on health and wellbeing. The PhD Programme also addresses topics of acceptability of technical AI solutions by health professionals and patients and their effective inclusion in health processes.
Information on eligibility criteria, how to apply as well as contact details of the PhD Programme office can be found here.
Useful resources for prospective PhD Students
Postdocs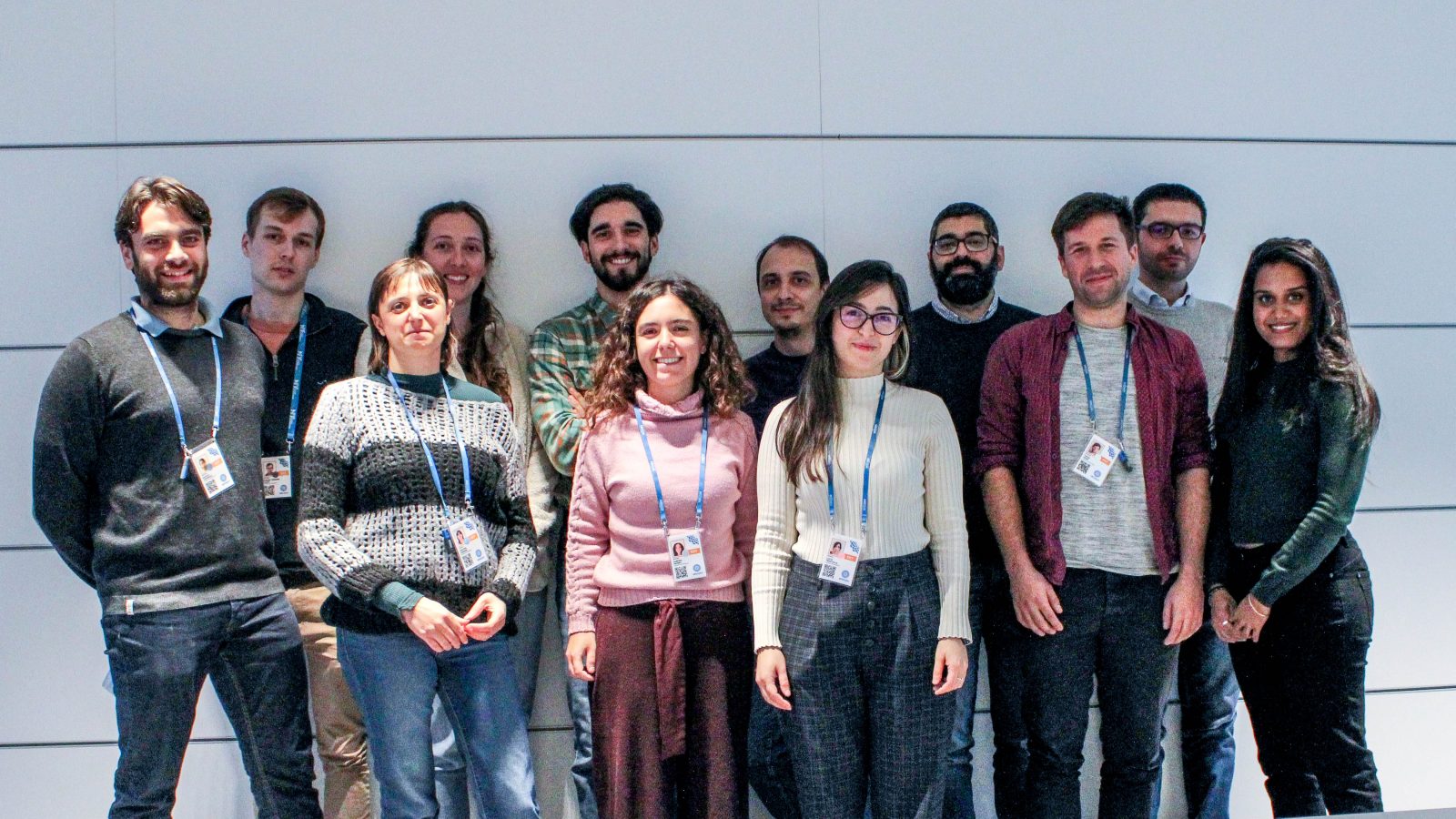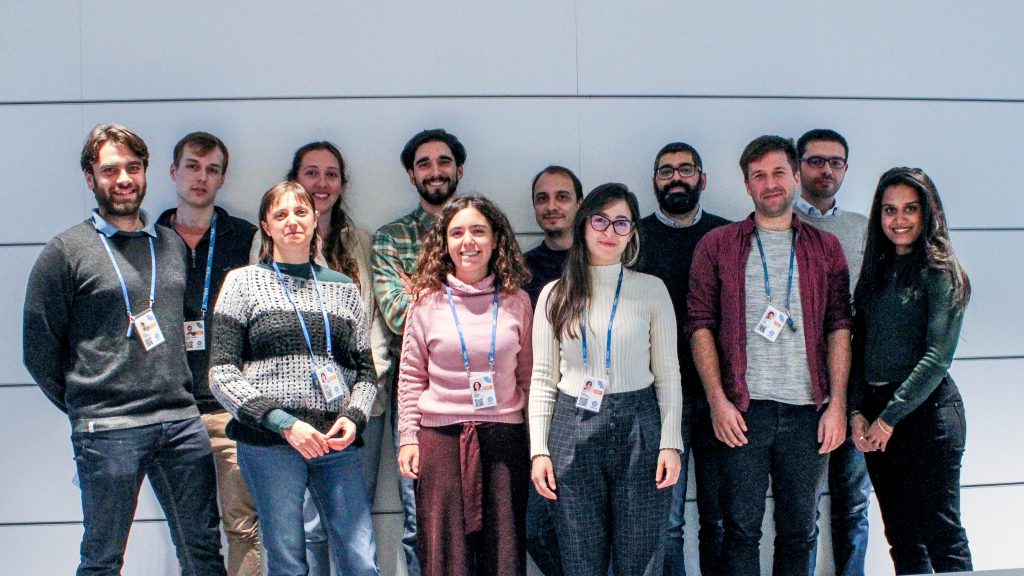 Postdoctoral Training
HT Postdoctoral Training is designed to broaden and strengthen the research and transferable skills of postdoctoral researchers, to boost their career prospective and equip them to become successful independent scientists. It includes training through courses in specific research areas and technologies as well as other research-related topics, and a variety of seminars and conferences with top-level international speakers.
While at HT, Postdocs benefit from an exciting international scientific environment and have access to a stimulating training programme, including access to state-of-the-art infrastructure, seminars, scientific and technological courses, complementary skills training and career development activities.
Funding Opportunities for Postdocs
Postdoctoral researchers can join HT by applying to calls for open positions published on HT's career site. Postdoctoral candidates are also encouraged to apply for individual external funding, which can be obtained from several international fellowship programmes. A list of selected relevant fellowships can be found below; for eligibility requirements and closing dates please visit the website of the respective funding bodies.
Prestigious international fellowship programmes include:
Other potential sources of funding for HT Postdocs:
Courses at HT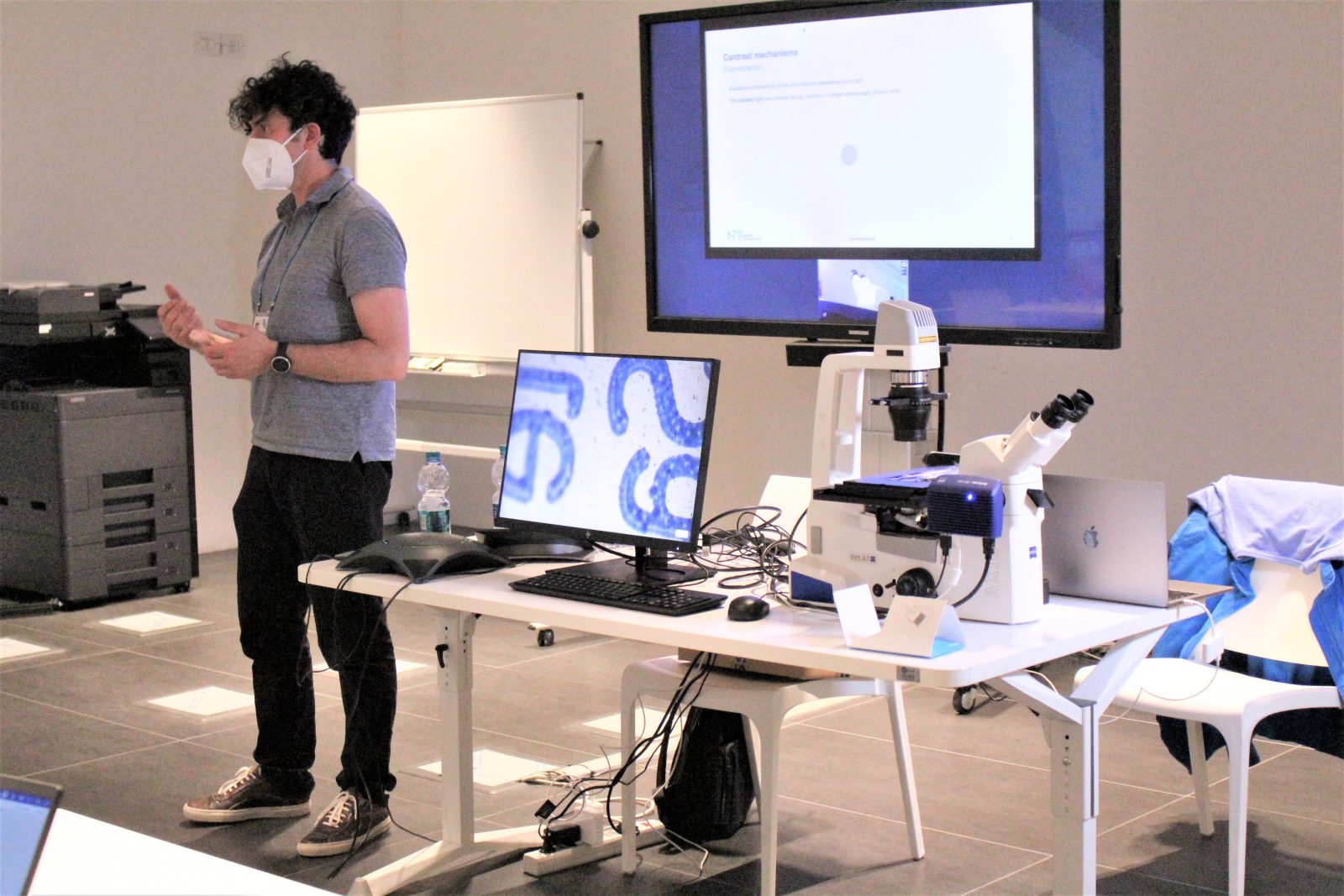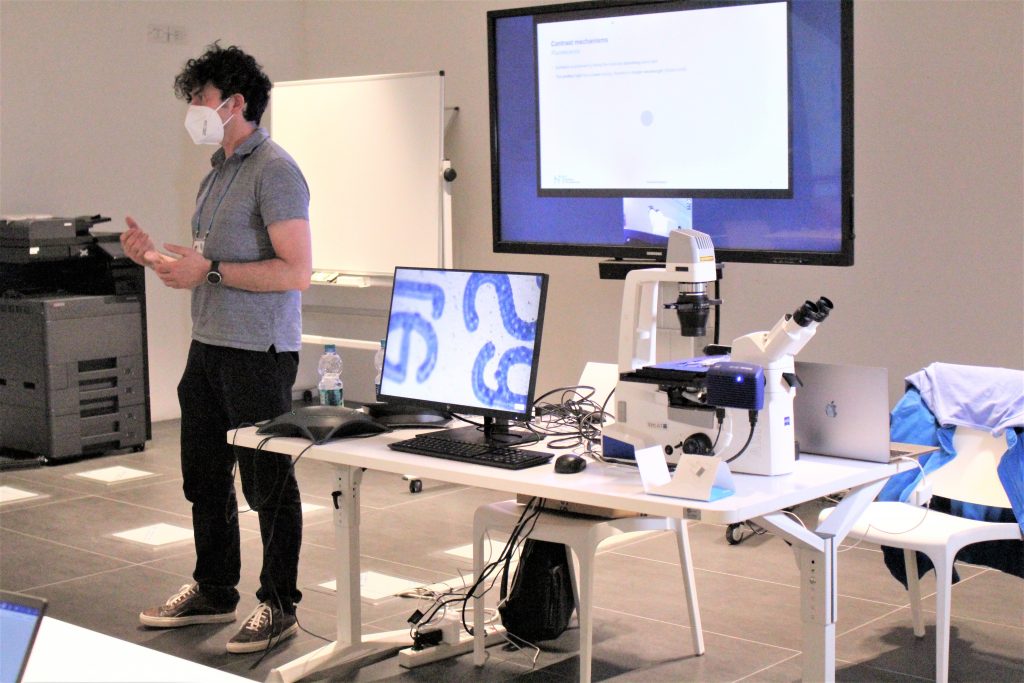 HT supports the career development of HT scientists by providing training courses on technical and transferable skills, and by organizing networking opportunities.
In addition, the sharing and exchange of scientific knowledge is fostered through regular seminars by internal and external speakers and other events where HT scientists gather to discuss science.
The HT Scientific Training team regularly collects ideas and suggestions from the HT Community to (co-)develop novel training opportunities.
Technical Skills
Light Microscopy: a course covering the basics of microscopy and image formation, including the contrast methods most used for imaging biological samples.
Image Analysis: an introduction to practical image processing and analysis using the image analysis software Fiji. The course gives a basic overview of the necessary image processing algorithms to analyse images quantitatively and in an automated fashion. Theoretical ideas are directly implemented in extensive hands-on sessions using Fiji.
Statistics: this course provides scientists with the basic statistical knowledge required to confidently apply most of the common omics (and biology-related) data analysis pipelines. Emphasis is given on basic concepts, theoretical underpinnings conveyed in an accessible manner and careful data modelling, so that statistical methods are applied properly, pitfalls are avoided, and sound conclusions are reached.​​​​​​​
HPC: the course provides a broad overview of what High Performance Computing is and its specific implementation and basic usage for research applications. It focuses on the features that are mostly relevant for those who are not familiar with this technology.
Transferable Skills
Scientific Writing: a 2-day course to explore key principles of research writing.
Science Communication: a 1-day course on how to become an effective presenter who confidently communicates their key message to their audience.
Research Project Management: a course on how to apply project management principles to successfully initiate, manage and complete research projects.
Research Integrity: ​​​this 1-day workshop aims at presenting the basic principles of research integrity to increase awareness of the importance of good research practice at all career stages.
Leadership Course for Group Leaders: a 4-day course to explore with HT Group Leaders their approach to leadership and help them define their personal way of leading and managing their research groups or other teams
Networking Opportunities
Meet HT scientists: the aim of these series of workshops is to present to HT scientists potential career paths within academia. Selected speakers are scientists who joined HT in a role that combines research background with complementary skills. These workshops take place in an informal environment for participants to feel comfortable to explore career options, connect and ask questions.
Inspiring Career talks: during these networking events, scientists have the chance to hear about the experience of people who found their way outside academia, learning about career paths in which a strong scientific background is relevant.
Other training events within HT
HT Seminar Series: HT Seminar Series gives to all HT scientists the opportunity to present their research to the HT community.
HT External Seminars: HT scientists invite international speakers to present their research to and network with the HT scientific community.
Research Centre Seminars: each HT Research Centre organises seminars on topics relevant for the research area of each Centre.
Postdoc Chalk Talks: Chalk Talks are organised by the HT Postdoctoral community to train speakers to communicate their research, specific aims and expected outcomes by using just a pen and a whiteboard. It's an opportunity to practice (practice and practice) pitching one's project and connect with peers in an informal setting.
PhD Student Assemblies: PhD Student Assemblies are a regular appointment for the HT PhD community to plan future initiatives and work together with the Scientific Training team on how to get the best out of the PhD experience at HT.
Group Leaders & Facility Managers Training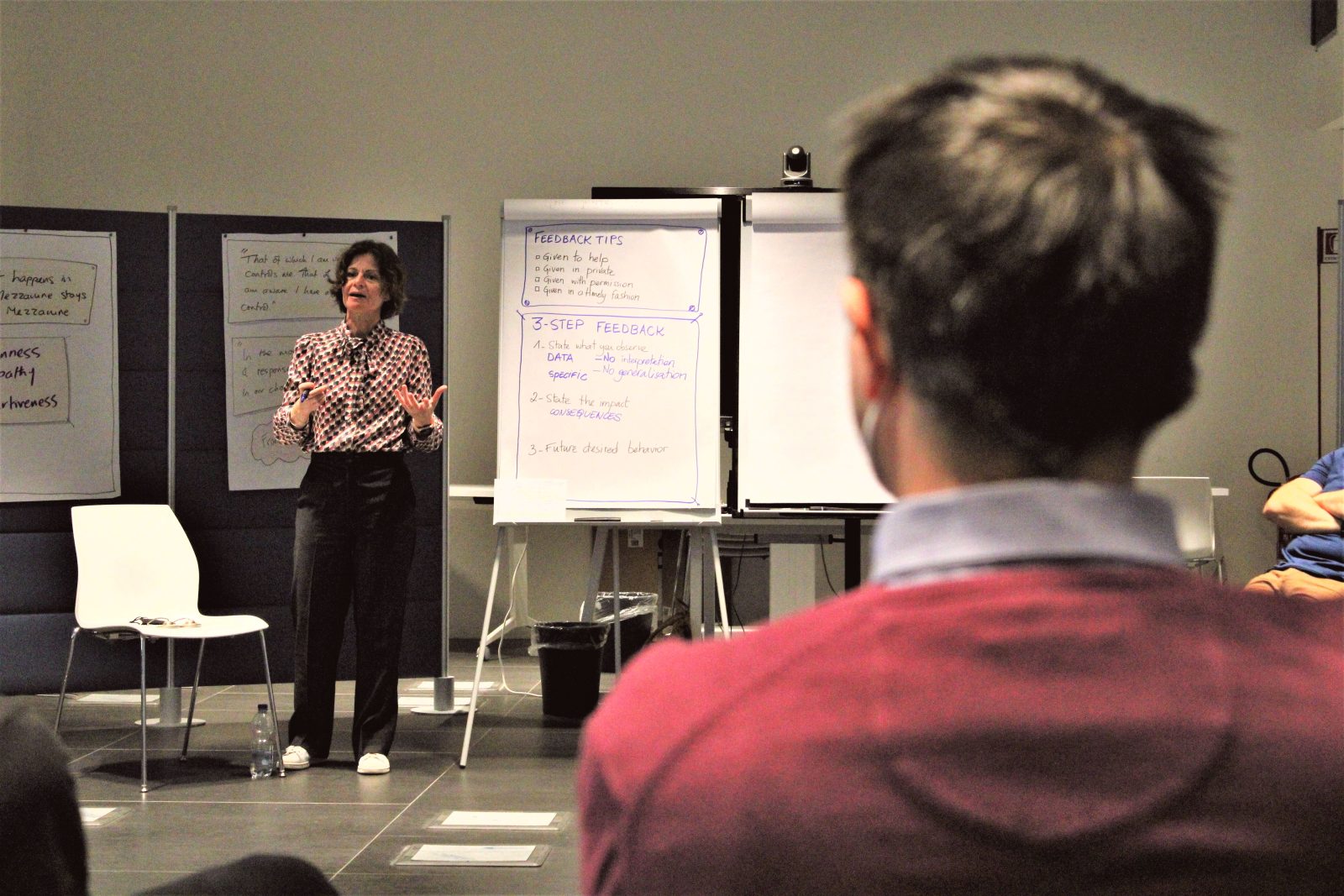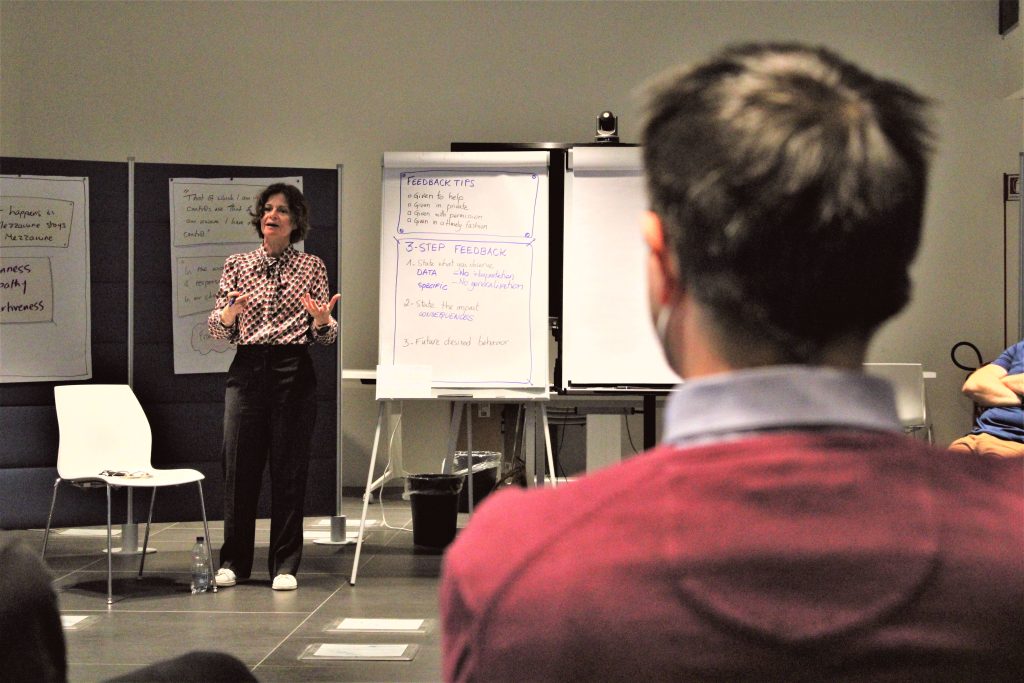 Group Leaders and Facility Managers, who for the first time lead research groups or service teams, benefit from a comprehensive training package to boost the skills necessary to effectively run a laboratory and to eventually establish themselves as leaders in their field. This includes laboratory leadership courses, mentoring programmes and career development activities, as well as access to top-level scientific conferences and speakers. Group Leaders and Facility Managers are also heavily involved in external training activities, thus enhancing their experience in disseminating science.