20 March 2023
Human Technopole: New Early Career Fellows Announced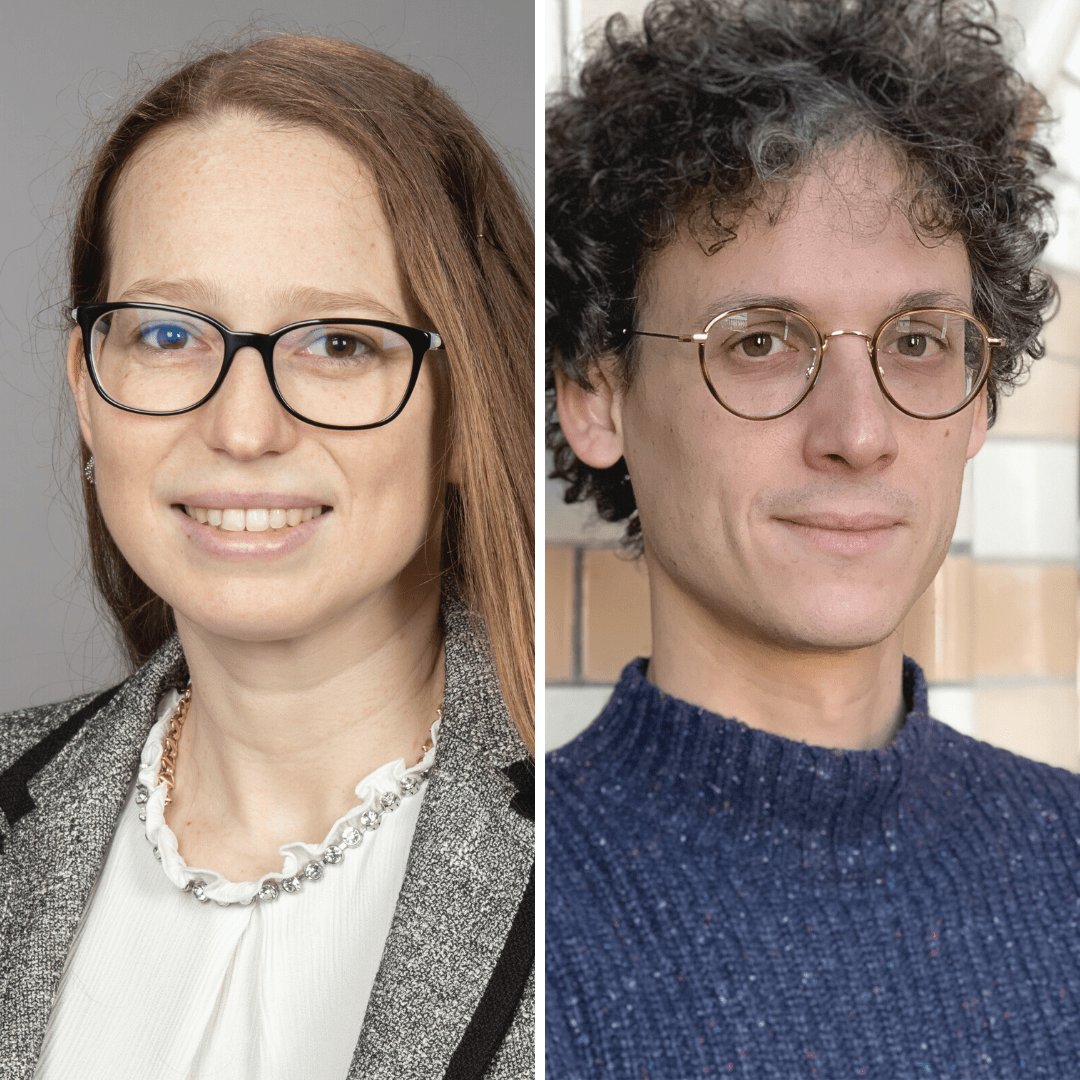 Which brain connections coordinate the sense of sight with movement, for example maintaining stable vision while walking or moving our eyes? How is cholesterol formed and what functions does it have in its intermediate steps? These are the topics of the research projects awarded the Early Career Fellowship Programme, a call for proposals launched by Human Technopole now at its second edition, with the patronage of the Ministry of University and Research, which provides one-million-euro funding for young scientists to support their research activities at Italian institutes and universities.
Milan, 20 March 2023 – The winners of the second edition of the Early Career Fellowship Programme promoted by Human Technopole (HT) have been selected: two young researchers, Elisa Araldi and Federico Rossi, both Italians currently at foreign research institutes (Germany and the United Kingdom), each of whom will be funded by HT with a €200,000 per year fellowship to develop innovative projects in the life sciences. The initiative, which has the patronage of the Ministry of University and Research, aims to support, for the upcoming five years, talented young scientists who have distinguished themselves through significant achievements and awards, and who wish to launch their own independent research group at an Italian institution. At the same time, the Early Career Fellowship Programme will promote collaborative relations between HT and the institutions hosting the researchers, enriching interactions between the Italian scientific community.
The title of the first winning project, presented by Dr Elisa Araldi, is Bridging genomics, physiology and data science to reveal unprecedented roles for cholesterol biosynthesis intermediates. This research focuses on understanding cholesterol and how it is produced by the body. In particular, Elisa Araldi and her team will study the intermediate forms, called cholesterol biosynthesis intermediates (CBI), that this substance passes through before reaching its final form. The project has the potential to trigger a paradigm shift in the way intermediates of cholesterol biosynthesis are considered, not only as by-products of a metabolic process, but also as substances that influence immunity, fertility and neurological processes. The project aims to study each intermediate of cholesterol biosynthesis with the goal of intervening on them therapeutically to not only prevent the occurrence of devastating congenital diseases, but also to promote essential physiological processes. The project will be developed at the University of Parma.
The second funded project, presented by Dr. Federico Rossi, is entitled: Synaptic and transcriptomic architecture of cortical visuomotor circuits, and will study the organisation of brain circuits that coordinate vision with movement. Consider what happens when reading a text: although our eyes move continuously from one word to another, no movement or image displacement is perceived. The hypothesis is that the ability to focus on relevant external stimuli and omit those generated by the movement of the sensory organs depends on specialised nerve connections between neurons responsible for visual perception and neurons responsible for movement control. Federico Rossi's research will map these visuomotor connections, revealing their architecture and function, and identifying the genetic factors that specify their cellular components. To decipher the function and logic of brain circuits, his group will exploit methods developed during his time in London, which allow to record with unprecedented precision the activity and anatomy of individual neurons during visuomotor processing. The project will be developed at the Centre for Neuroscience and Cognitive Systems of the Italian Institute of Technology in Rovereto.
The announcement and the winners
The programme, now in its second edition, is aimed at young people of all nationalities who have completed a PhD within the last eight years. A binding condition is that they choose to develop their research project at an Italian research institute or university other than their institution of origin. The winners will have access to Human Technopole's research equipment and facilities.
The projects submitted were preselected based on their competitiveness and consistency with the research areas currently active at Human Technopole. Based on these criteria, three projects related to genomics, five to structural biology and five to neurogenomics moved on to the next stage.
The evaluation of these projects was carried out, according to strict criteria of scientific excellence, by evaluation committees made up of internationally renowned researchers active in the various research areas and mostly external to Human Technopole, including an expert appointed by the Ministry of Universities and Research.
Elisa Araldi, born in 1985 in Castel San Giovanni (Piacenza), is Assistant Professor of Computational Systems Medicine at the University Medical Center of the Johannes Gutenberg University in Mainz, Germany. After graduating in Cell and Molecular Biology from the University of Pisa and the Scuola Normale Superiore di Pisa, she completed a PhD in Pathobiology and Translational Medicine at New York University. She has conducted research at Harvard Medical School (USA), New York University (USA), Yale University and ETH Zurich.
Federico Rossi, born in Arezzo in 1988, is a researcher at the Wolfson Institute for Biomedical Research at University College London, UK. After graduating in Cell and Molecular Biology and completing a Master's degree in Neurobiology from the Scuola Normale Superiore di Pisa, he later obtained a PhD in Neuroscience from University College London. During his training, he also carried out research at Harvard Medical School and the Institute of Ophthalmology at University College London.