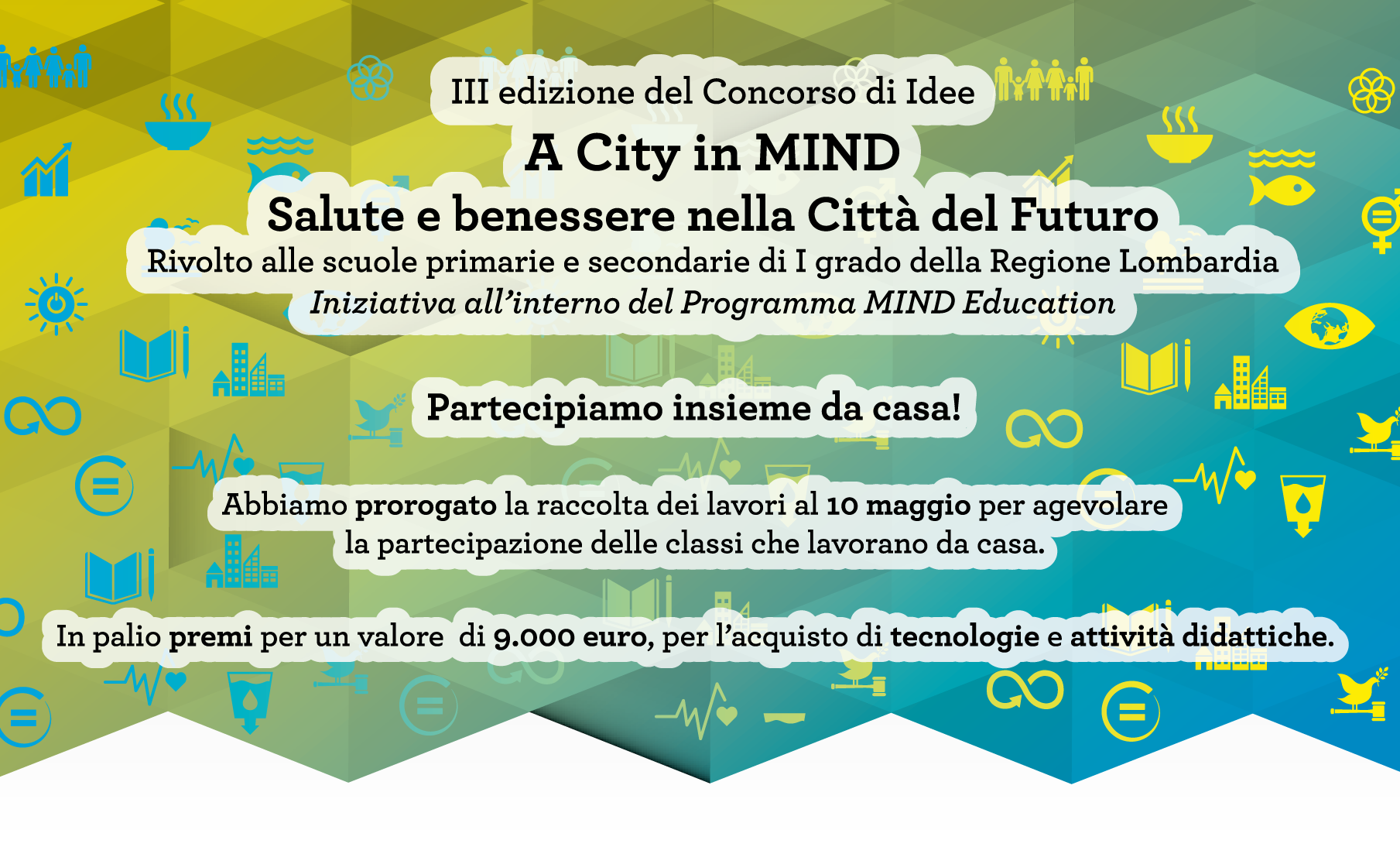 Applications for the "A City in MIND" competition are now open: elementary and middle school students from Lombardy are invited to develop projects in line with the United Nations Sustainable Development Goals. Specifically, and in line with MIND's mission, students will have to focus on Goal 3 "ensuring health and well-being for all" and Goal 11 "building sustainable cities and communities".
This year the competition includes a new entry: the "#RememberMyName" Special Prize, assigned by Human Technopole to three of the classes participating in the competition whose works are dedicated to lesser-known scientists, women and men who have played a fundamental role in scientific progress , but whose name is often unknown. Classes can find inspiration the #RememberMyName social campaign that chronicles the discoveries of lesser-known scientists who have revolutionized our knowledge of diseases and helped improve our health. The three most original proposals will be awarded by naming spaces of Human Technopole after three of these forgotten scientists.
The competition is promoted by the Triulza Foundation in partnership with Arexpo, Human Technopole and LendLease and in collaboration with ACRA and the other MIND Education partners: University of Milan and IRCCS Galeazzi. The initiative is sponsored by ASviS – Italian Alliance for Sustainable Development, Lombardy Region, Municipality of Milan and the Pact of Municipalities of North West Milan.
The deadline for submitting the documents is 10 May.
All the details on the Triulza Foundation website.