ScienceTalk: The dialogue between politics and science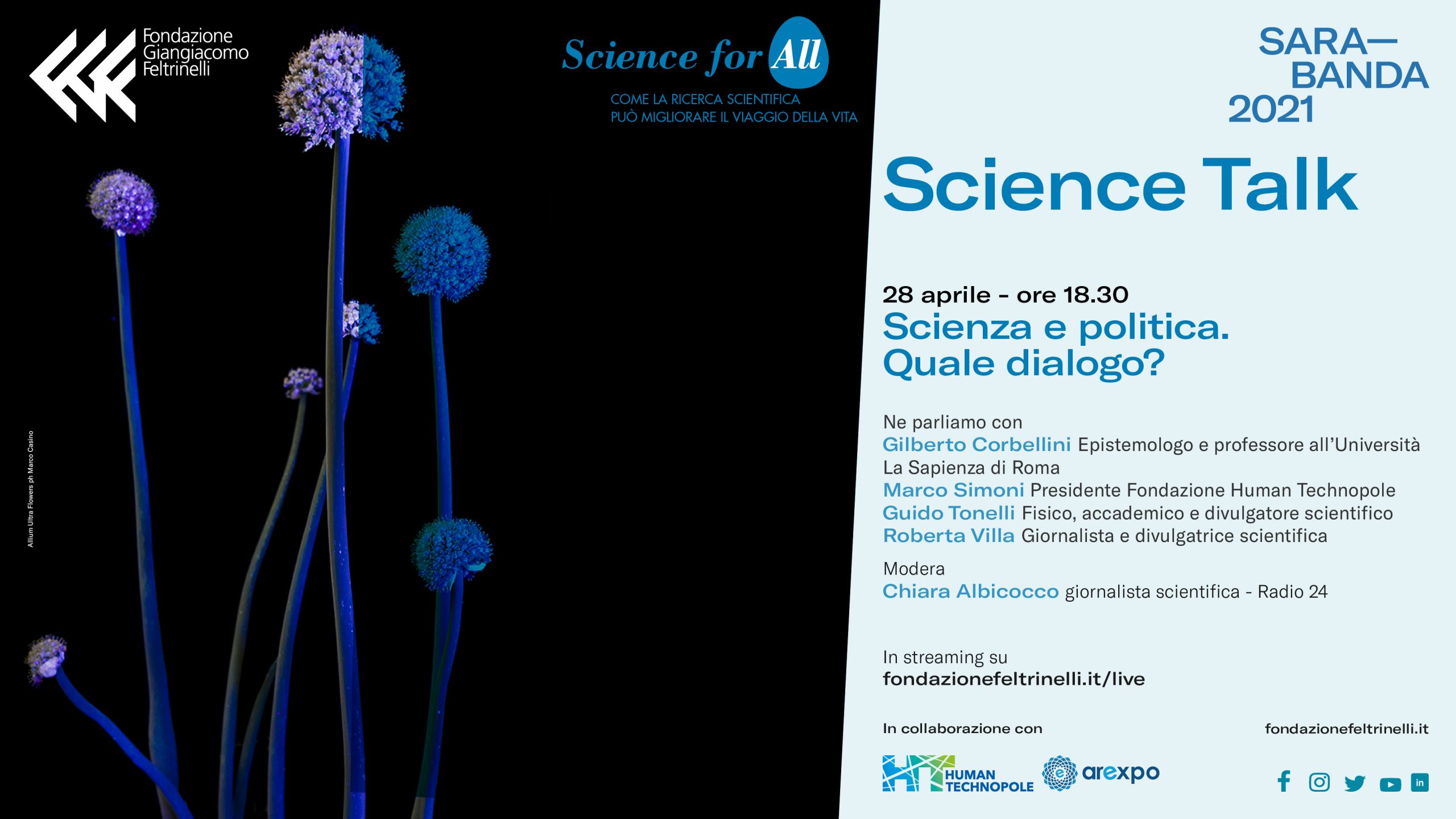 The Science For All project continues, thanks to the collaboration between Human Technopole, Arexpo and Fondazione Feltrinelli. Upcoming initiatives are open to the public, an opportunity to promote dialogue and debate with citizens.
The first event is scheduled for Wednesday 28 April at h18.30 to discuss the relationship between science and politics. If sciences equips us with the tools to understand how we should behave, it is the job of politics to develop a mediation that not only creates consensus around those recommendations but interprets them according to an idea of the common good. Today science is communicating directly to citizens. Meanwhile it often seems that politics is taking a step back from its mediating role and there is a high risk of creating confusion among the two spheres. What are the boundaries to scientific knowledge and which are the responsibilities of politics?
Panellists
Gilberto Corbellini, epistemologist and Professor of the History of Medicine and Bioethics at the Sapienza University of Rome
Marco Simoni, President Human Technopole Foundation
Guido Tonelli, physicist, academic and scientific disseminator
Roberta Villa, journalist and scientific disseminator
The event will be streamed live on the Fondazione Feltrinelli platform: https://fondazionefeltrinelli.it/live/