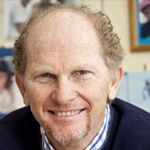 Andrea Ballabio
Director, Telethon Institute of Genetics and Medicine (TIGEM)
Andrea Ballabio is director of the Telethon Institute of Genetics and Medicine (TIGEM) of Pozzuoli and Professor of Medical Genetics at the Federico II University of Naples, Visiting Professor of Genetics at Baylor College of Medicine in Houston, Texas, USA and Visiting Professor at the University of Oxford.
He studied medicine at the University of Naples and took his residency in pediatrics.
Professor Ballabio was an Associate Professor in the Department of Molecular and Human Genetics at Baylor College of Medicine and co-director of the Baylor Human Genome Center. He moved back to Italy in 1994 to become the founding director of TIGEM. His major areas of research are genetic diseases and lysosome biology. His laboratory discovered TFEB, as a master regulator of lysosomal biogenesis and autophagy.
He published 373 articles in international scientific journals and contributed to 19 chapters of prestigious international books such as "Harrison's Principles of Internal Medicine" and "Molecular Bases of Inherited Disease". He is inventor of 7 international patents. Prof Ballabio is a counselor at many committees of international bodies for evaluating research projects including the European Commission and the Canadian Genome Project. He was a former President of the Euopean Society of Human Genetics. He is also a member of the editorial committees of numerous international scientific journals and major international scientific societies such as the European Molecular Biology Organization, the European Society of Human Genetics, the American Society of Human Genetics and many others. He is a Co-Founder of Casma Therapeutics in Boston USA, an autophagy-focused company.
In 2007 he was awarded the title of "Commendatore della Repubblica Italiana" and received the silver medal for merit. In 2020 he was awarded the title of "Grande Ufficiale della Repubblica Italiana". He was a two times-winner (in 2010 and 2016) of the European Research Council (ERC)'s Advanced Grant, which recognizes the best European scientists.
In 2016 he was the first in Italy to win the prestigious Louis-Jeantet Prize for Medicine for his contribution to understanding the molecular mechanisms controlling the function of lysosomes in health and disease.