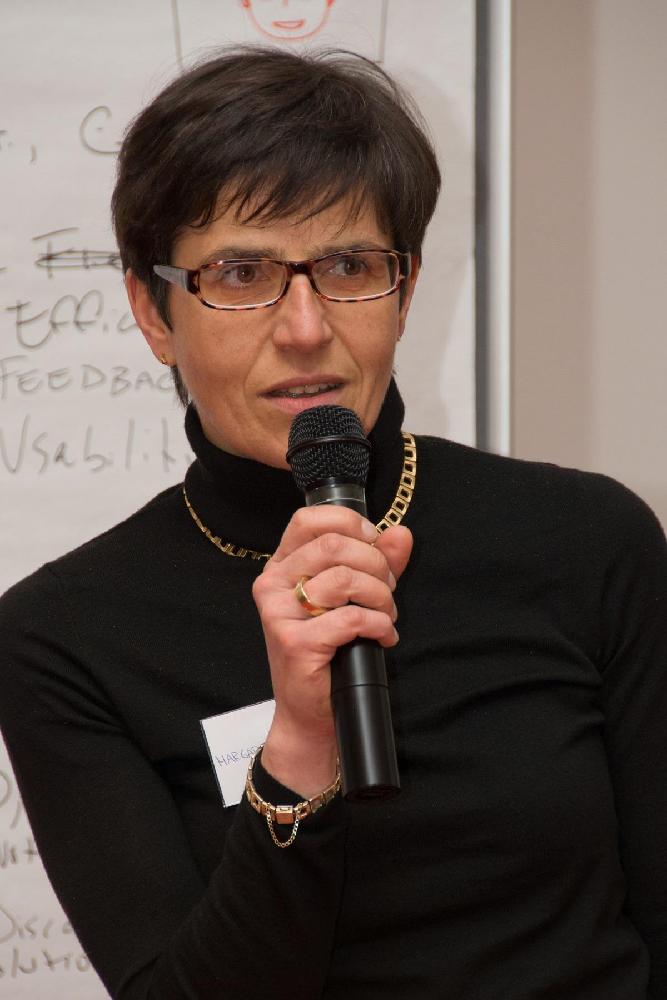 Margaret McMahon
Data Science and Services Team in Diagnostics Information Solutions in Roche
Margaret has a Master's Degree in Economics from Crakow University and an MBA from the University of Chicago. Margaret has extensive experience and expertise in both the financial and the life science industries.
Margaret built a successful career in consulting with Anderson and Deloitte from their Eastern European headquarters in Warsaw, where she was a partner advising banks and insurance companies on the application of data science and digital transformation strategies in Eastern Europe.
After moving to Switzerland Margaret joined pharmaceutical giant Roche, where she now leads the Data Science and Services Team in Diagnostics Information Solutions, aimed at bringing clinical decision support products to healthcare providers.
Margaret and her team's focus is to leverage data and advanced analytics to identify new signals in human biology, improve research, enhance development and create evidence at the interface between diagnostics and drug technology.
Margaret lives with her family in Zürich, Switzerland.