11 June 2021
CNR President Maria Chiara Carrozza visits HT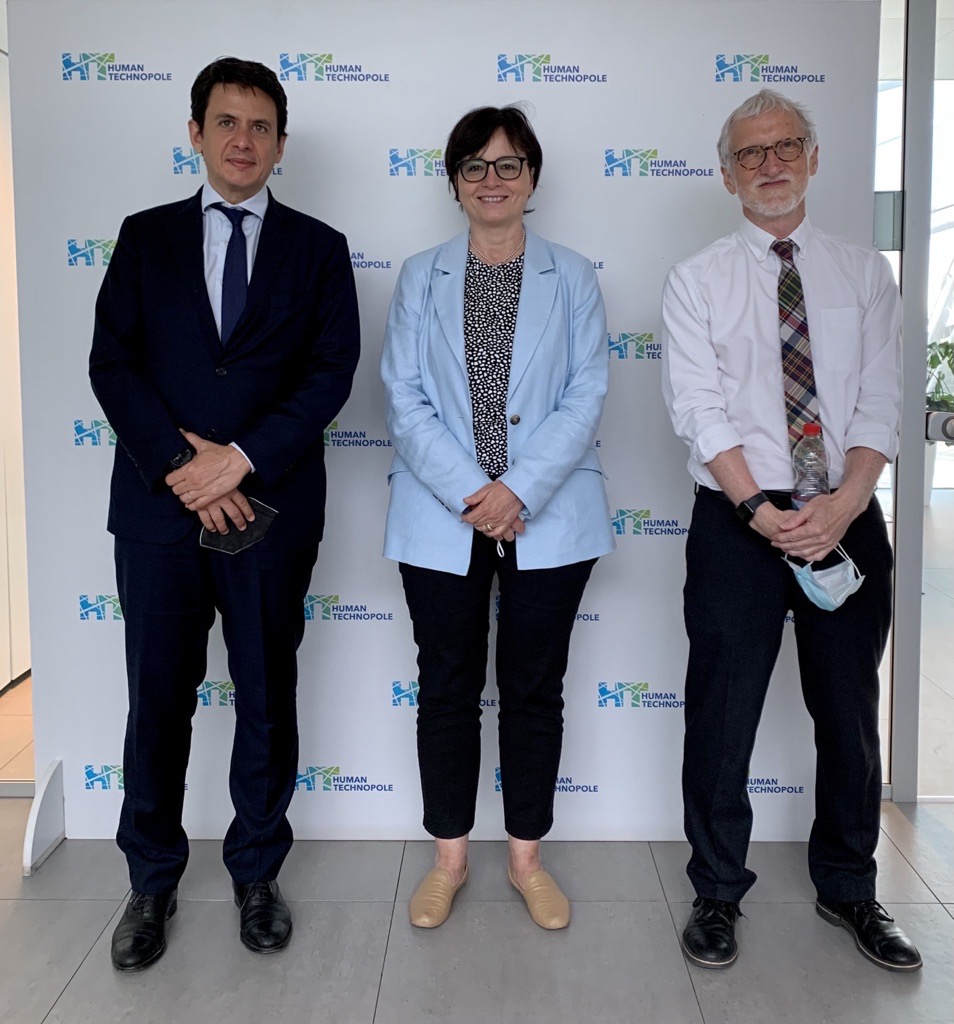 Today CNR President Maria Chiara Carrozza visited Human Technopole headquarters together with a delegation of department and institute directors of the National Research Council. HT Director Iain Mattaj and HT President Marco Simoni were joined at the meeting by representatives of the institute's research areas who gave President Carrozza a tour of Human Technopole's first laboratory spaces.
"We are very pleased to welcome to Palazzo Italia the newly appointed CNR President Maria Chiara Carrozza. Since its very early stages, Human Technopole has initiated a dialogue with representatives of the national scientific community to build a collaborative network and bring added value to an already thriving research ecosystem. We share with CNR our commitment to scientific excellence, an open and international approach and our goal of training the next generation of scientists" stated prof. Mattaj.
President Carrozza underlined, "I am happy to have met, together with the directors of Cnr, the top management and colleagues of Human Technopole and to have visited their headquarters. It was an informal, simple and friendly visit, in the spirit of a meeting between researchers, but important to prepare ourselves for the challenges we will face post-pandemic, starting from ecological transition, digital transformation and health. Challenges in which the contribution of research, and particularly biomedical research, is fundamental ".