24 August 2023
Exploring HT Research with Rodrigo Pracana from Genomics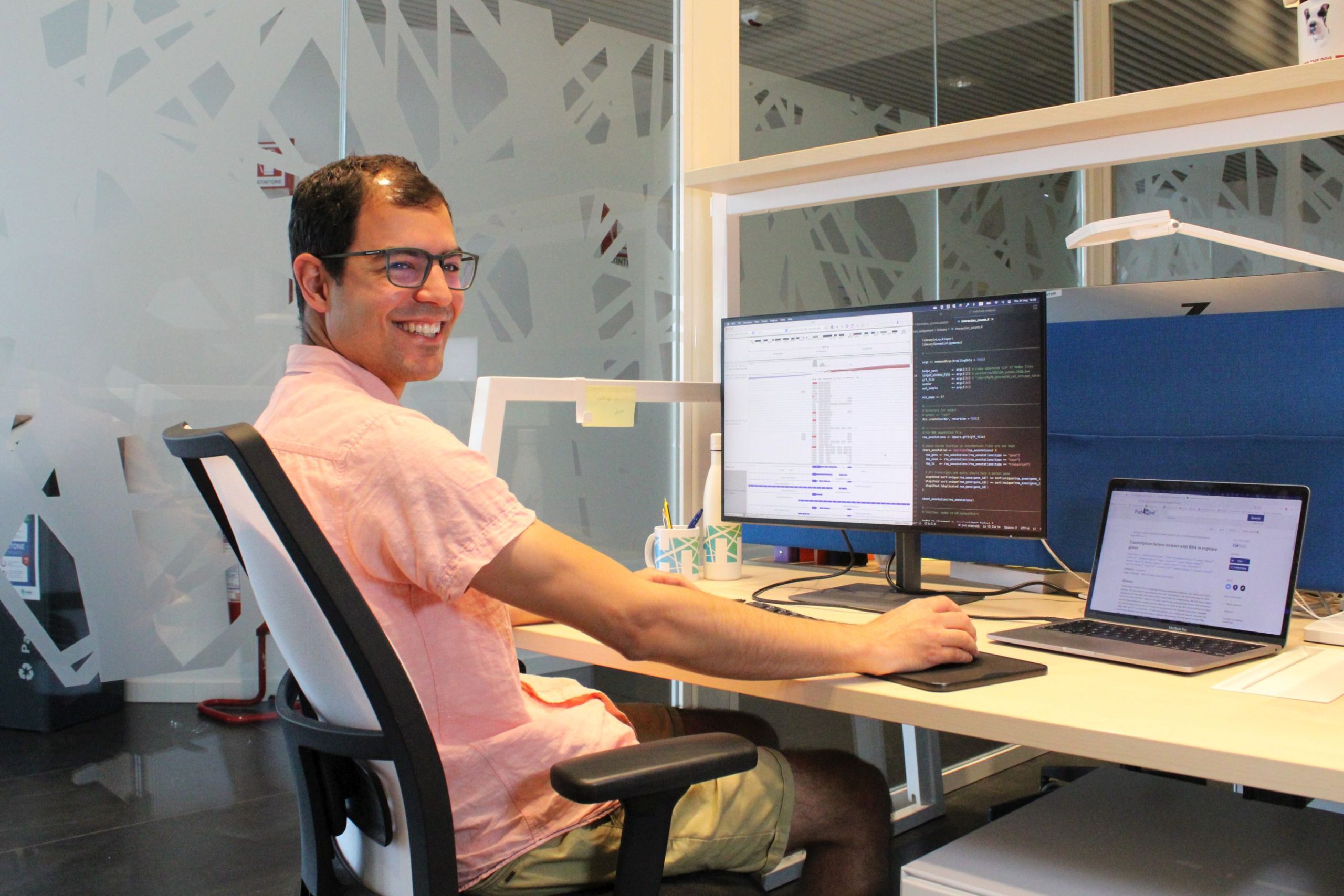 Meet Rodrigo Pracana, Senior Bioinformatician at the Functional Genomics Computation Scientific Service Unit of the Genomics Research Centre – Functional Genomics programme. Working with the different groups and with the FANTOM6 consortium, Rodrigo is investigating the interaction between chromatin and gene expression.
Rodrigo, tell us about your background: what inspired you to pursue a career in research?
I studied Biology at university, and I have always been fascinated by the evolution of the genome. My interest in evolution led me to quite an eclectic research path: my PhD was on the genomics of ants, and my postdoc on the genomics of a gerbil (called the "fat sand rat") that is prone to obesity and diabetes.
Still, I was always interested in processes that are universal for all animals, including humans. The focus of my work was the process of recombination, which in ants has been partially inhibited, and in gerbils seemingly accelerated. Understanding recombination is key to understanding genomics. In this aspect, humans are a bit boring because they have unexceptional levels of recombination but taking it into account is crucial when you are studying the association between genes and diseases and the history of human populations.
I am really happy to be working in the Genomics Research Centre – Functional Genomics programme at HT because we are looking really deeply into some of these essential processes for biology, particularly the control of gene expression.
Are there any specific sources of inspiration or role models that have influenced your journey?
I have had fantastic supervisors along the way. My Masters supervisor had contagious enthusiasm and saintly patience (I was a complete beginner!), and within a few days he completely convinced me that Bioinformatics was the way forward for me.
I was lucky to be my PhD supervisor's first student. He taught me that it is essential to be ambitious and creative, to be clear in communicating your science, and, most importantly, that science is most productive and fun if you are willing to help others and if you are not scared to ask for help.
Lastly, my postdoc supervisor opened my eyes to the fact that there isn't a single career path for being a scientist. You can have a big impact working in a Bioinformatics support unit like mine, as long as you are proactive and enthusiastic.
Can you describe a time when you faced a significant challenge or setback in your career, and how you overcame it?
I am lucky enough that I have never had a big setback in my career. There were a couple of times when the work I did turned out to be inconclusive, but we cannot expect science to always give us the results we want, so this is a not a big problem.
There were also times when what seemed like a big challenge (my first paper!) turned out to be the day-to-day work of a scientist. I learned not to be afraid of new challenges, specially within a supportive environment.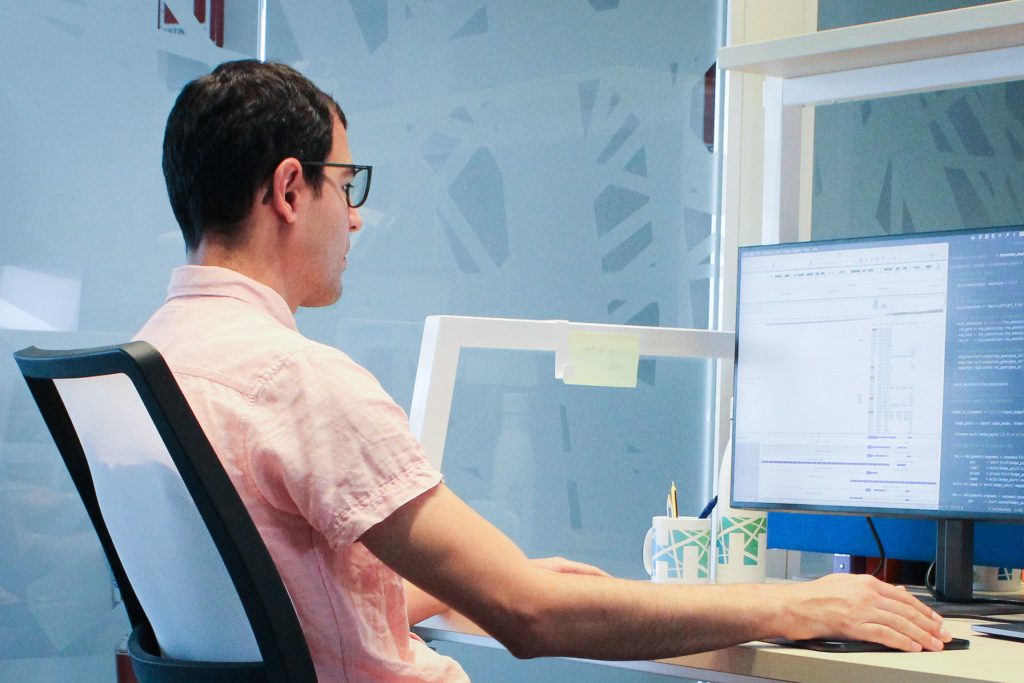 What does your Unit do in HT?
I am a Senior Bioinformatician at the Functional Genomics Computation Scientific Service Unit (SSU) of the Genomics Research Centre – Functional Genomics programme. The Unit works with the different Groups in the Centre, which focuses on many aspects of genome biology.
There are three big areas of work we focus on. First, we need to come up with the best ways of processing and analysing datasets coming from large-scale sequencing experiments. This is a challenge because some of these experiments use completely novel technologies. Second, we directly contribute with computational analyses to the research projects of each lab, as well as helping PhDs and postdocs – these analyses will be part of published papers. Lastly, we manage datasets that are used by multiple people across the centres and the institute, acting as an important bridge between the Groups in the Centre.
Can you share some notable achievements or breakthroughs that your Unit has already made?
The biggest challenge yet for our Unit has been to find the best way to analyse RADICL-seq, which is a sequencing assay that identifies RNA and DNA sequences that are close to each other in the nucleus. We have done a lot of progress in this, and we are in a position where we are getting biologically interesting results. Watch this space!
And any upcoming projects or initiatives that your Unit is planning to undertake?
There are so many! First, there is a lot of work still to do with the Fantom6 datasets. Second, the Centre is increasingly using long-read sequencing, the analyses of which will require the Unit's input. Also, several of the Groups in the Centre have only recently joined, so we need to make sure their pipelines are up and running. In the long run, I hope we will be able to lead some projects ourselves, particularly if we could use the wealth of data out there to study underappreciated processes like the expression of noncoding RNAs and alternative splicing across different cells and different species.
How does the work of your Unit contribute to advancements for human health and well-being?
The work we do in the Centre involves understanding the basic functioning of the genome. But this work does not happen in a vacuum: we work closely with our colleagues at the Population and Medical Genomics programme. We plan some of the cutting-edge technologies that we use in the Centre (like RADICL-seq) at the population level. This sort of collaboration is essential because it allows medical genomics to go a step further in understanding how given genes contribute to diseases. Our Unit is particularly important because we have the expertise in data analysis that we can transfer to other groups and departments.
How do you foster collaboration and interdisciplinary research within Units and with Groups?
The Unit is working with the Groups of the Centre in their research projects, so the work is collaborative in nature. Furthermore, all Groups in the programme are working with the same or complementary datasets – for example the datasets in the Fantom6 project. My Unit is in charge of making sure this can be done effectively.
On a practical level, it comes down to having a good personal relationship with everyone I am working with, from students to PIs. Indeed, I even have some responsibilities in advising and supervising Masters and PhD students with the bioinformatic parts of their projects.
What are the main challenges you face in your Unit, and how do you overcome them?
The main difficulty now is that we don't have enough staff for all the demand from the different Groups in the Centre, which is why we are hiring a new bioinformatician to help us out!
What are some emerging trends or technologies in your research field that you find particularly promising?
The fact that long-read sequencing is becoming so much cheaper means that there has been a big change in the field of Functional Genomics, as we can get a much more accurate understanding of processes like splicing and activity of repetitive elements. More generally, there is an increasing appreciation that the function of each cell depends on its spatial context, meaning that there will be a greater focus on spatial transcriptomics and in work involving organoids.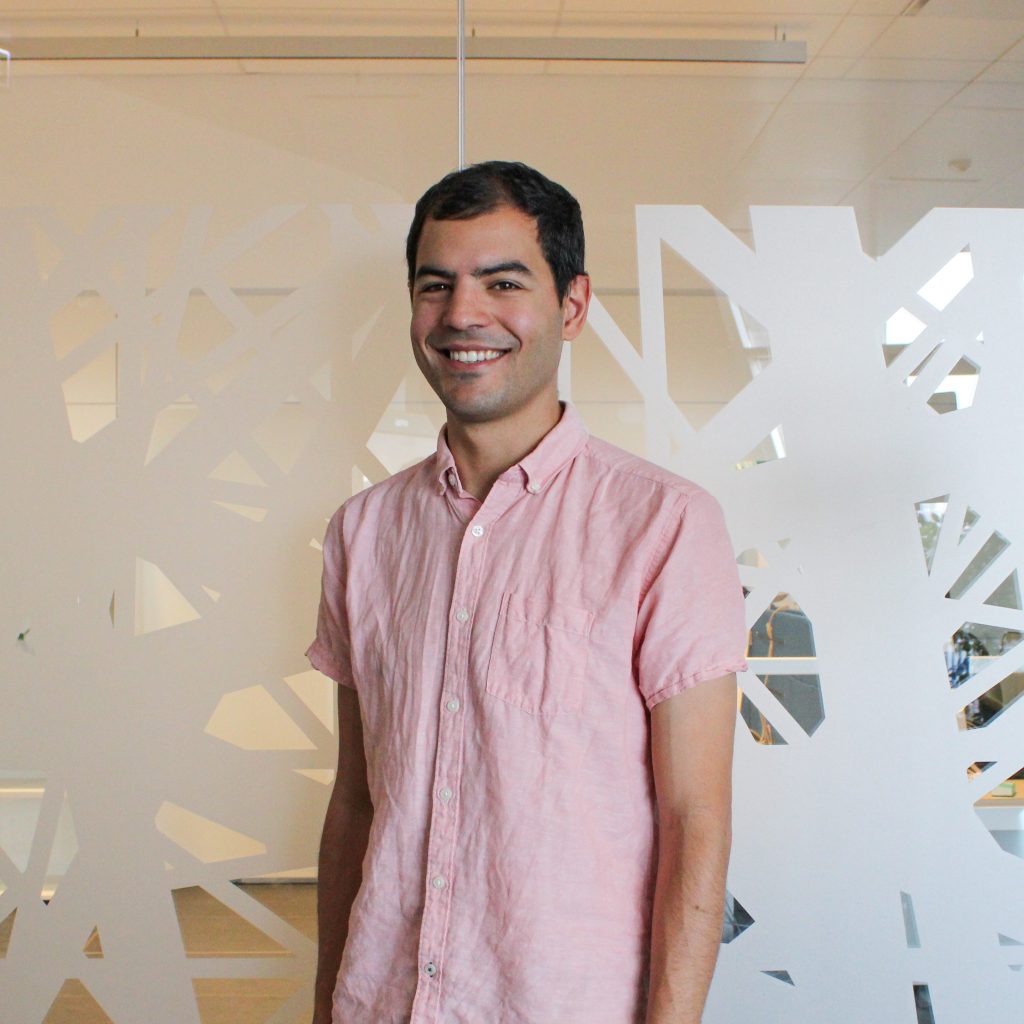 How do you maintain a work-life balance? Are there any strategies you find helpful in managing your time effectively?
The biggest thing in managing your time is to identify which tasks are most urgent and important. And if you are working in a team, you need to be open with how long you think things will take.
I learned during my PhD that maintaining a good work-life balance is essential, because the time you take off after work allows you to come back the next day with a fresh mind.
How did you first hear about Human Technopole? What attracted you to work here?
I applied to the HT for two reasons. First, HT was clearly attracting fantastic people from all over the world, and the Groups in the Centre were doing really interesting research. Second, the job in the Unit would allow me to focus my scientific work in what I most like in science, specifically data analysis, but would also allow me to grow in my skills and knowledge.
I am very happy I did apply! In particular, the collaborative nature of the labs here (and generous funding) makes it possible to do work at a scale that I had not done before. And everyone is very friendly, which is a definite bonus!
What do you think are the main strengths of the Italian research? And what could be improved?
My experience working at HT and with collaborators in a few other Italian research institutes is that there is a fantastic network of people who are intelligent, creative and forward-thinking. Italy also has some fantastic world-class facilities and resources (HT is a good example, as is CINECA). However, for an outsider, Italian academia seems a bit bureaucratic and old-fashioned. Fortunately, HT is bucking the trend in this respect.
What do you think is the biggest contribution you can bring in shaping HT's working culture?
Personally, I think the most important thing is to foster an environment where everyone is respectful and collaborative.
What advice would you give to young researchers who aspire to become leaders in the field of life sciences?
First, be ambitious. Second, put yourself out there – remember that every talk you give, paper you write or grant you submit will have an audience, and they may well end up being your future collaborator (or even boss!). Third, doing well in science is all about having good ideas and getting them funded, so you should be involved in grant writing as early as possible in your career.
What is the best advice that you've been given in your career?
I was warned from the start that science can be a rollercoaster of emotions, with the worst of disappointments and the best achievements happening on the same day. Don't let it get to you and enjoy the ride!
Outside of your research and work responsibilities, do you have any hobbies or interests?
Living in Italy is fantastic for anyone who loves travel, art, and good food. We have it all in easy reach in Milan, from bustling historical cities to country retreats and mountain landscapes! It is also a very dog-friendly country, so my dog has a great time. Now, I just need to find some time to exercise…
What do you think you would be if you were not a scientist?
I am not so sure, but it would probably involve computers in some way or another.