18 February 2021
Head of Computational Biology appointed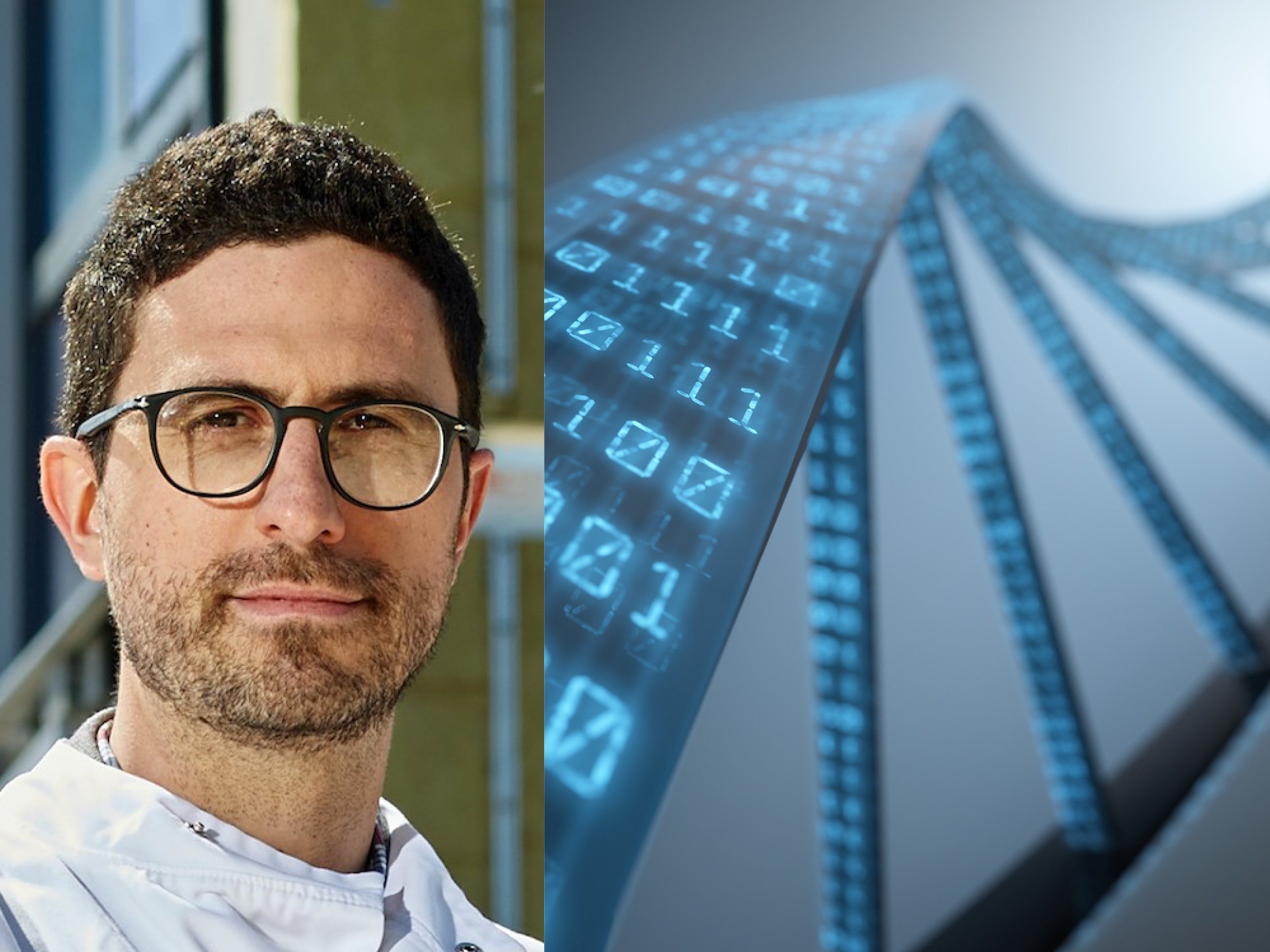 Andrea Sottoriva, an internationally renowned computational biologist currently the Director of the Centre for Evolution and Cancer at the Institute of Cancer Research in London will lead Human Technopole's Computational Biology Research Centre.
Andrea was selected through an international call and is still active at his current institute, the Institute of Cancer Research in London. Over the coming months he will progressively increase his commitment towards HT and ultimately move his full research activity to Milan. Andrea Sottoriva will be involved in a variety of research efforts, including the development of computational genomics tools to discover mechanisms of resistance to cancer drugs, with the aim of predicting tumour evolution and intervene early in individual patients.
Andrea Sottoriva is Professor of Genomics and Cancer Evolution and Director of the Centre for Evolution and Cancer at the Institute of Cancer Research in London. At the same institute, he is also the Deputy Head of the division of Molecular Pathology and Principal Investigator of the Evolutionary Genomics and Modelling research group. He authored several studies published in prestigious scientific journals, including Science, Nature Genetics and Cancer Discovery. In 2016 he obtained the prestigious "Future Leaders in Cancer Research" award from Cancer Research UK.
Human Technopole Director prof. Iain Mattaj, commented: "Andrea Sottoriva's appointment as the Head of the Computational Biology Research Centre is an important step forward in HT's development. The information and the technologies available today in the life sciences allow us to analyse the human genome in more detail and depth. However, this also generates an enormous amount of data, too vast and complex for researchers to work on without advanced computational tools. It is in this context that computational biology and scientists like Andrea become indispensable: artificial intelligence and machine learning systems are the key that allows us to understand the mechanisms behind the functioning of our bodies and develop personalised therapies ".
President of the Human Technopole Foundation Marco Simoni underlines: "The arrival of Andrea Sottoriva, from the Institute of Cancer Research in London, is great news for the Italian research community and for Human Technopole. Once again, HT confirms to be an attractive institute for international researchers and for Italians who return to their country after prestigious experiences abroad. The Computational Biology Research Centre, led by Andrea Sottoriva and already operational in Palazzo Italia, is a perfect example of HT's' extremely interdisciplinary approach to research. Bio-informaticians, AI and machine learning experts work alongside biologists and geneticists to interpret the large amount of available genomic data and transform it into therapies and cures to the benefit of patients and society".
Andrea Sottoriva and his commitment to Human Technopole
He will head the Computational Biology Research Centre which will develop new methods for the analysis, integration and interpretation of data generated by Human Technopole and external collaborators, with the aim of making such data also available to the wider scientific community. The Centre will use statistical, bioinformatics and artificial intelligence approaches to tackle different problems in biology, in particular to understand mechanisms and dynamics associated with human diseases. The Centre will develop advanced technologies, new algorithms and software to simulate complex biological phenomena and conduct Big Data analyses.
One of the many research aims of the Centre will be to identify mechanisms of cancer drug resistance, to predict the evolution of tumours and intervene early and effectively in each individual patient.
The Centre will also be involved in the design of methods for the discovery and repurposing of cancer drugs, using functional genomics data from cancer vulnerability screenings and in vitro models. In addition to the analysis of genetic data from patients and model systems, the activities of the Computational Biology Research Centre will also focus on single-cell and multiomics data analyses, as well as on the processing of medical and microscopy images using artificial intelligence.