04 September 2019
Iain Mattaj attends XI edition of 'Le Due Culture'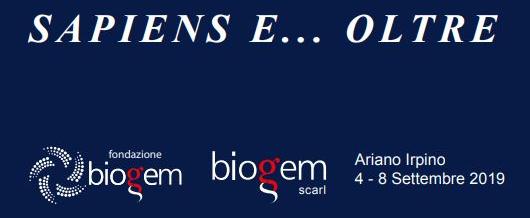 Our Director Iain Mattaj will be in Ariano Irpino this weekend to take part in the XI edition of "Le Due Culture" meeting organised by Biogem. This year the theme is "Sapiens e oltre" to discuss the impact that technological development has on mankind.
Prof. Mattaj will be speaking on 'Encouraging collaboration, interdisciplinarity & internationality in Italy and European science' during the Saturday session.
For more information visit the Biogem website. Here the full programme of the XI edition.