24 November 2022
Life Science ecosystem in Milan: meeting with Swiss delegation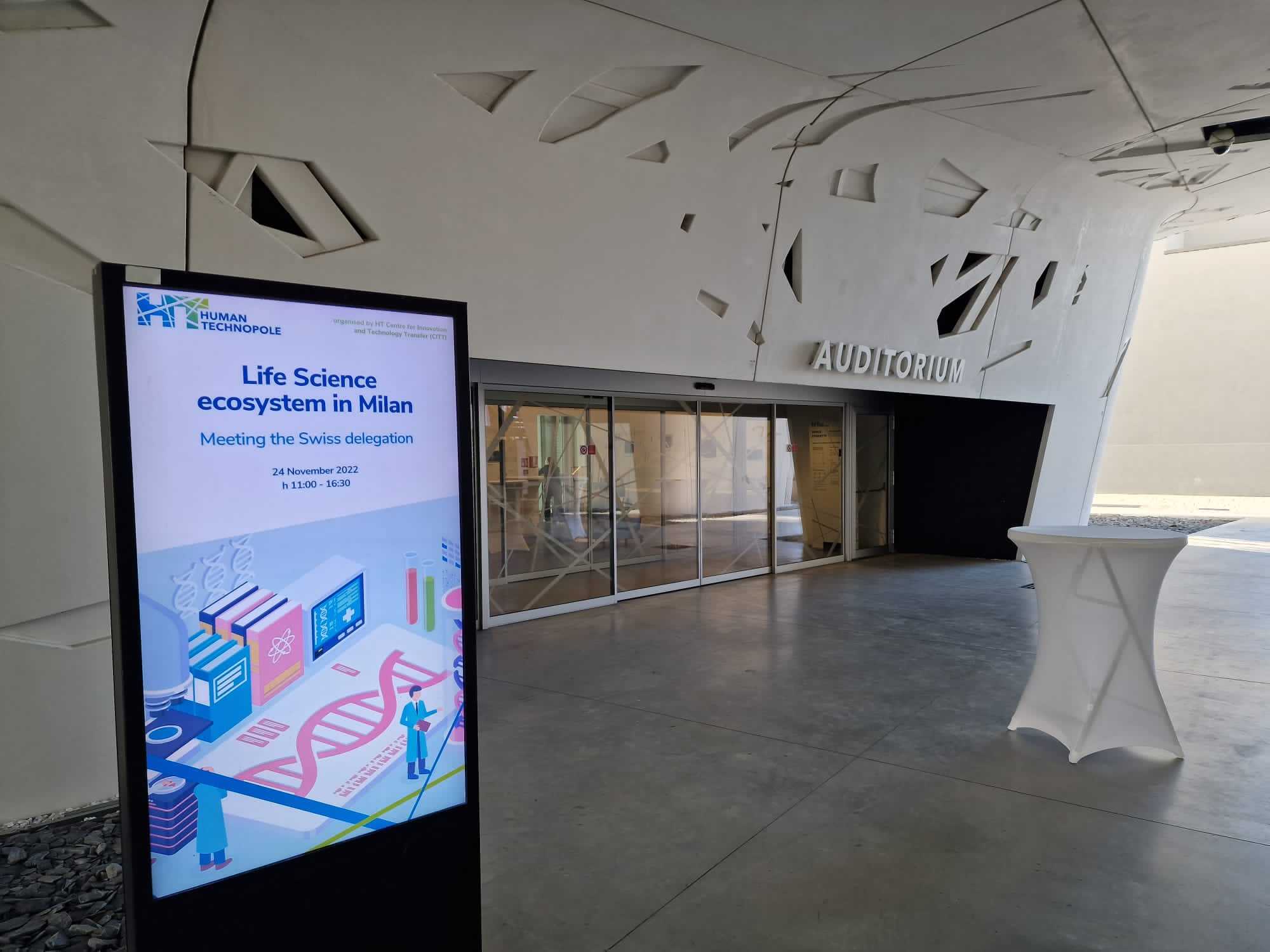 The Centre for Innovation and Technology Transfer (CITT) at Human Technopole and the Swiss diplomatic representation in Italy, in collaboration with YES MILANO, organised a day-long meeting between Swiss and Italian players working in the field of life sciences. The initiative followed a study tour that CITT experienced in Switzerland in June 2022 to get to know partners in the Swiss innovation ecosystem and pave the way for future collaborations and sharing of best practices on the topic of technology transfer.
The meeting, hosted at the Human Technopole headquarters within MIND – Milano Innovation District, allowed the various entities involved to initiate new relationships and strengthen existing ones.
The programme for the day included a presentation of the Milan life sciences ecosystem, coordinated by Piergiorgio Borgogelli of YES MILANO and involving: Margherita Chierici (TTO IRCCS Ca' Granda Ospedale Maggiore Policlinico), Daniela Bellomo (Business Development Director San Raffaele), Stefano Minini (Director Lendlease), Felice Lopane (Life Sciences Assolombarda Coordinator), Francesco Cerruti (General Manager Italian Tech Alliance), Paola Testori Coggi (Ambassador Federated Innovation MIND). In the second part of the programme, the Swiss delegation had the opportunity to introduce themselves to the Italian delegates in a pitching session followed by bilateral meetings.
Attached is a copy of the program.