23 April 2021
North and South Pavilion works completed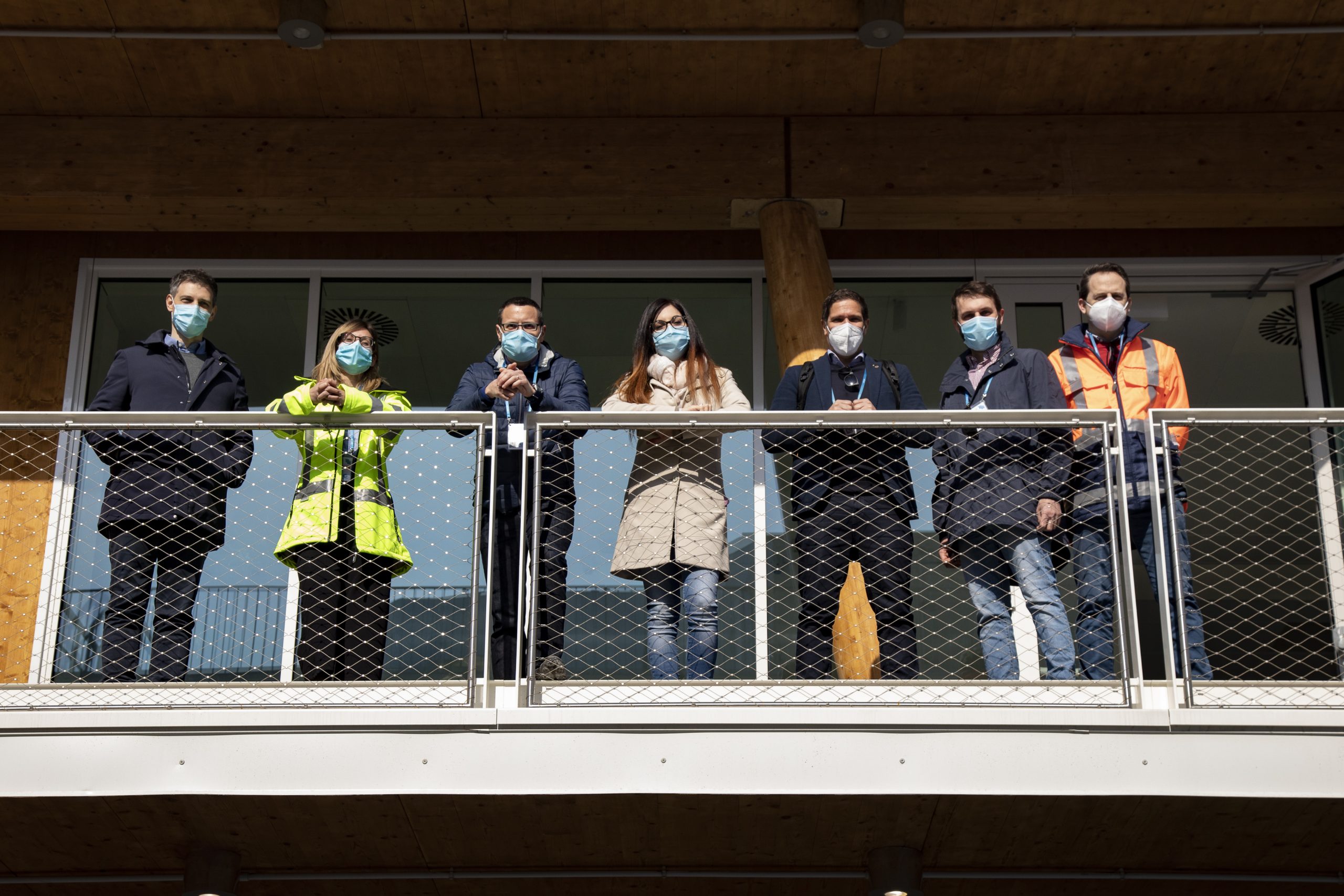 We are excited to share that the redevelopment works of the North Pavilion and South Pavilion of the Human Technopole campus have been completed.
The buildings, originally built for Expo Milano 2015 to accommodate exhibition space and restaurants will now host laboratory and office space as well as state-of-the-art facilities for life science research.
The North Pavilion works were completed in mid-March 2021. The ground floor of the pavilion will host HT's Cryo-EM Facility and Light Microscopy Facility equipped with latest technologies. The first floor of the building will host an open space office setting with worksations for microscopy image analysis. The building has been adapted to meet the technical requirements of the microscopes, for example by managing the environmental conditions of the rooms and inserting special platforms to avoid vibrations and support the machines' weight.
The South Pavilion works were completed in mid-April 2021. The full redevelopment of the building meets the engineering and testing needs of the laboratories and is in line with energy efficiency requirements. It will host lab spaces for Neurogenomics and Genomics and research activities as well as part of HT's core facilities. It will have feature 60 and 90 workstations (depending on the final layout) and will link to Palazzo Italia, Human Technopole's institutional headquarters, through a suspended tunnel.
Both buildings will now be furnished and set up to welcome Human Technopole researchers in the coming months.