13 September 2021
Presenting the first edition of our Integrated Report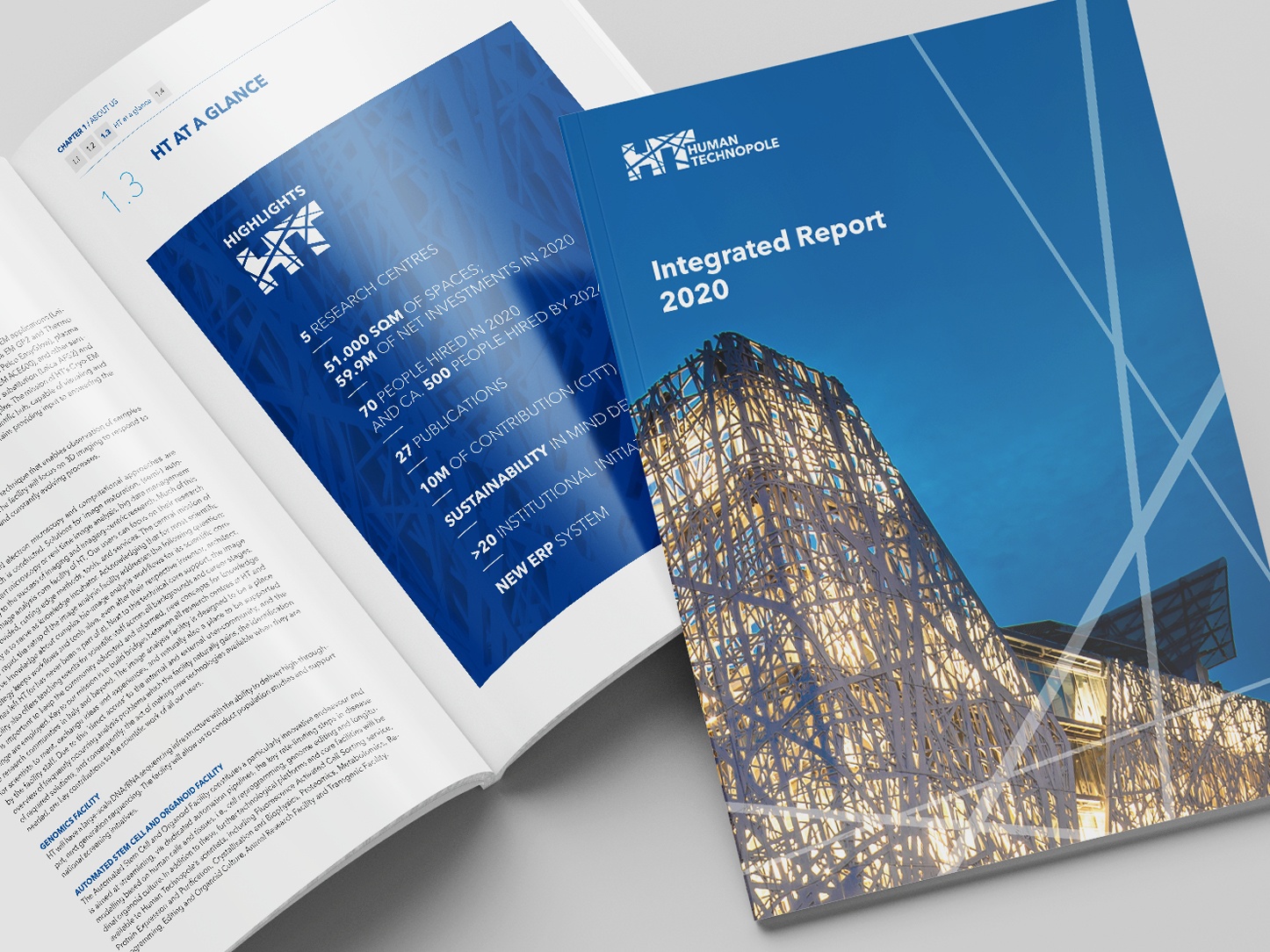 Human Technopole aims to develop a centre of excellence for life sciences in Italy, establishing a relationship with the external community on the basis of the values and principles of innovation and cultural openness.
In line with this role, Human Technopole has decided to publish, on a voluntary basis, it's first Integrated Report referring to the year 2020.
The Integrated Report is the reporting tool through which Human Technopole will communicate to all stakeholders its commitment to social responsibility, based on transparency and accurate and complete information, in the hope that this can promote trust towards the work carried out by HT and the goals it has achieved.
The content of the Integrated Report highlights the links between strategy, Governance, value creation model, overall performance and future developments of Human Technopole. In addition and over time, the Integrated Report will also transparently document progress in the implementation of the UN 2030 Agenda and its Sustainable Development Goals, ensuring a constant and open dialogue with all stakeholders.
---