12 July 2021
Minister Messa visits HT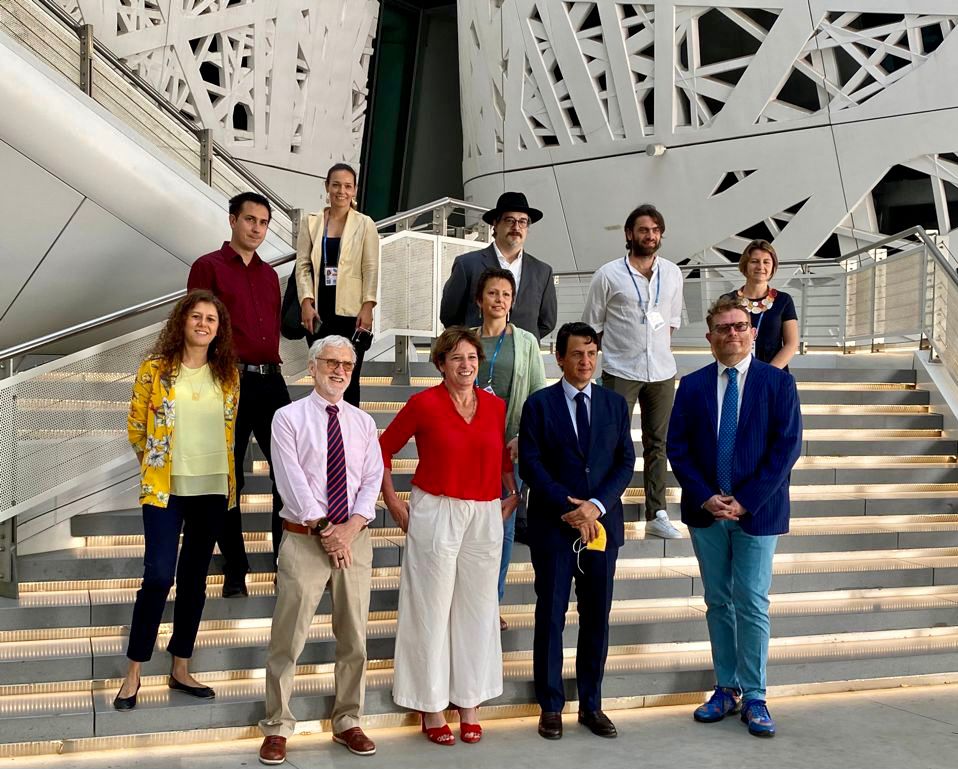 Today we were pleased to welcome Italian Minister for University and Research Maria Cristina Messa and give her a tour of the new Human Technopole labs.
Together with President Simoni and Director Mattaj, the Minister met group leaders from the Neurogenomics Research Centre and Structural Biology Research Centre who shared their research plans and future developments for the institute.
Minister Messa visited the newly furnished lab spaces inside Incubator Lab 1, including the spaces dedicated to HT's Genomics Facility with the recently installed Next Generation Sequencers.
Minister Messa was an early supporter of the Human Technopole. In 2016, when she was Rector of Università di Milano-Bicocca, she was part of the Coordinating Committee tasked with guiding and supervising the initial phase of the project until the establishment of the Human Technopole Foundation.
During her visit to the MIND district, Minister Messa also spoke at the Innovation Roundtable of "Sinergie per innovare in Lombardia", an event organised by Regione Lombardia at MIND – Milano Innovation District. President Marco Simoni also attended the roundtable and shared HT's most recent achievements, from attracting over 70% of its scientists from abroad to building state of the art infrastructure for the national scientific community.