National Platforms at Human Technopole: Final Report of the Technical Committee now published
16 September 2022
National Platforms at Human Technopole: Final Report of the Technical Committee now published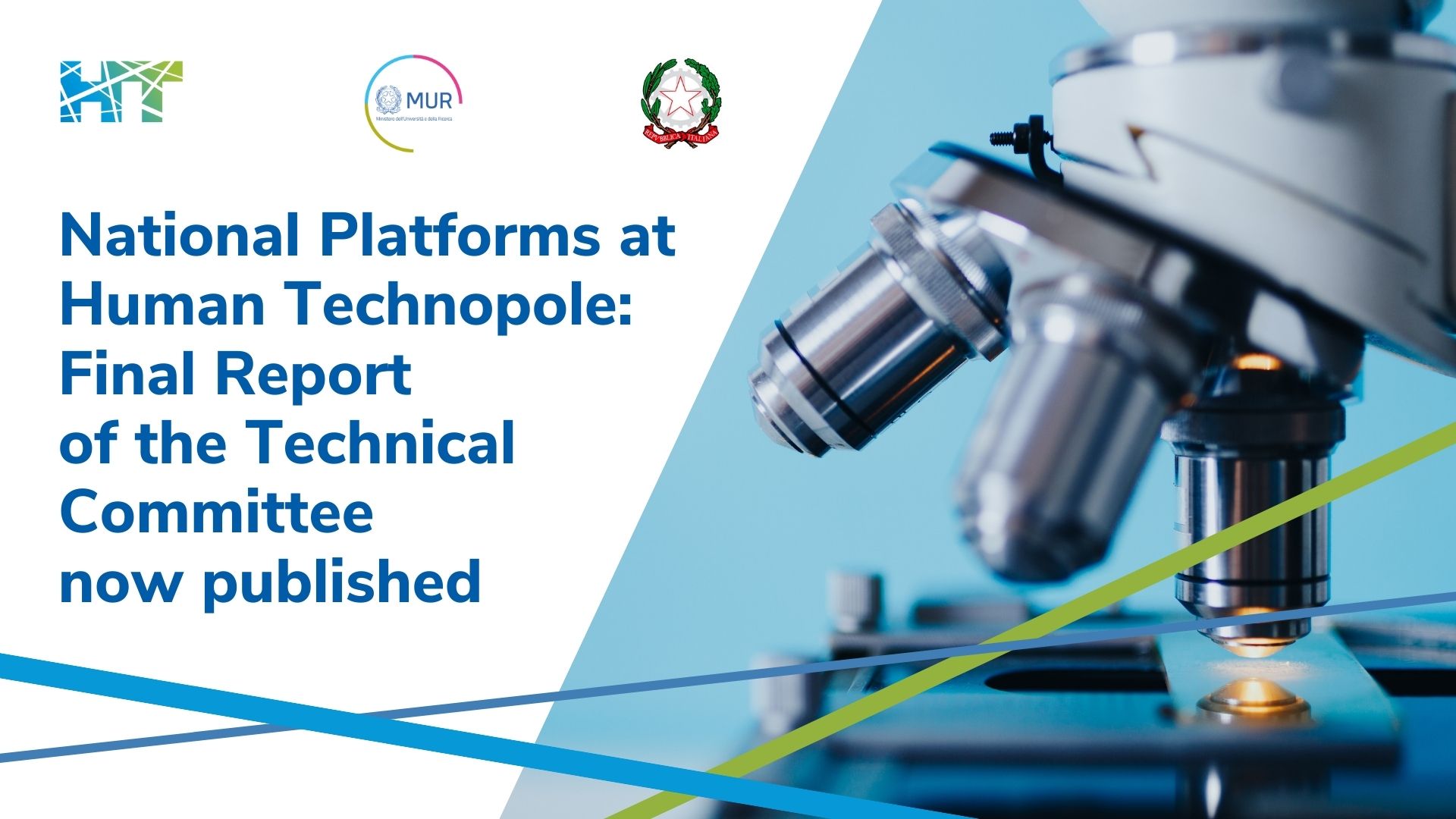 The outcome of the public consultation conducted over the past months to identify the perceived priorities of the national life sciences community in terms of research infrastructure, as part of the broad scientific focus of Human Technopole (HT) has been published in the Final Report.
Thanks to the participation of the scientific and research community, three main core areas were identified in which there is a high demand for National Facilities (NF):
1. the OMICS domain – including genomics, single cell technologies, proteomics and metabolomics, and genome engineering;
2. the IMAGING domain – including molecular, cellular, and tissue imaging, structural biology and cryo-electron microscopy techniques;
3. the DATA HANDLING AND ANALYSIS core – which will support the two domains above including data pipeline design, first line data analysis, data storge and data sharing with the NF users and, based on demand, creating data resources for the community.
The two-phase public consultation took place between July 2021 and May 2022 and involved 167 institutional stakeholders representing the main actors of the national research system, who contributed to the first level consultation, and 1,624 Italian researchers who participated in the second phase of the consultation.
As foreseen by the Convenzione, the results of the public consultation and the recommendations of the Technical Committee – currently composed of Gianluigi Consoli, Director General for Internationalisation and Communication, Ministry of University and Research, Giuseppe Ippolito Director General for Research and Innovation in Health, Ministry of Health, Gelsomina Pappalardo, Italian ESFRI Delegation, Walter Ricciardi, Chair of the Scientific Committee of Human Technopole and Iain Mattaj, Director of Human Technopole – were shared with the Human Technopole Foundation and the Ministries.
The Final Report can be read at the following link (to view the attachments please open the file with Adobe Reader)
The Convenzione
The Convenzione signed on 30 December 2020 between the Ministry of Economy and Finance, the Ministry of Health, the Ministry of University and Research and the Human Technopole Foundation, regulates the identification at HT of National Platforms that must meet the definition of research infrastructures adopted by the European Forum for Research Infrastructures (ESFRI), i.e. facilities, resources and related services used by the scientific community to conduct high quality research in their respective fields, without institutional or national affiliation.