26 January 2021
Science is a collaborative endeavour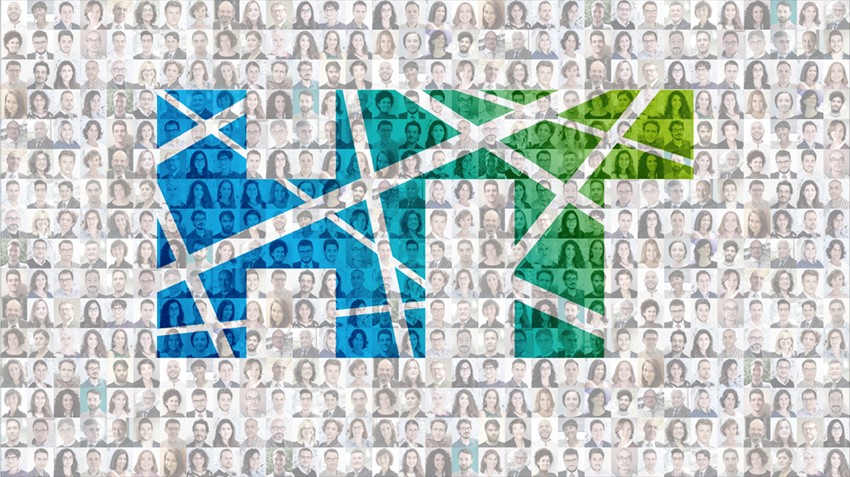 In January 2019, the arrival of Director Iain Mattaj marked the beginning of the Human Technopole Foundation. Since then, we have made great progress, structuring our administrative offices, refurbishing existing buildings and creating new spaces for our first experimental laboratories.
The global pandemic which hit the world in 2020 caused unimaginable difficulties and loss to people all over the world, forcing us all to change our habits and work at a distance. Despite these challenges, Human Technopole managed to continue its growth and development, particularly in terms of recruiting key scientific and leadership figures.
This would never have been possible without the voluntary support and assistance of dozens of international scientists from institutes and universities all over the world who took part in our independent recruitment panels to help us identify suitable candidates on the basis of merit and scientific excellence. To us this proves once again that science knows no borders and is a highly cooperative and collaborative endeavour, bringing together people of all backgrounds and nationalities.
We wish to thank all those who have supported us until now. We hope you will continue to follow our journey in the years to come.
Marco Simoni & Iain Mattaj
List of international recruitment panel members until December 2020
Stylianos Antonakaris, University of Geneva Medical School (CH)
Silvia Arber, University of Basel (CH)
Martin Beck, European Molecular Biology Laboratory (DE)
Stefano Bencetti, Italian Institute of Technology (IT)
Vladimir Benes, European Molecular Biology Laboratory (DE)
Ewan Birney, European Bioinformatics Institute (UK)
Cedric Boeckx, ICREA and Universitat de Barcelona (ES)
Michael Boutros, German Cancer Research Center – DKFZ (DE)
Silvia Cappello, Max Planck Institute of Psychiatry (DE)
Andrea Cavalli, Italian Institute of Technology (IT)
Elena Conti, Max Planck Institute of Biochemistry (DE)
Maria Pia Cosma, Center for Genomic Regulation (ES)
Valentina Di Francesco, National Institutes of Health (USA)
Stefano Gustincich, Italian Institute of Technology (IT)
Wim Hagen, European Molecular Biology Laboratory (DE)
Wolfgang Huber, European Molecular Biology Laboratory (DE)
Olli Kallioniemi, Science for Life Laboratory (SE)
Tuuli Lappalainen, New York Genome Centre (US)
Cecilia Lindgren, Big Data Institute (BDI) and University of Oxford (UK)
Gloria Lligadas Penarrubia, Centre for Genomic Regulation (ES)
Filippo Mancia, Colombia University (USA)
Gianmarco Montanari, Italian Institute of Technology (IT)
Andrea Musacchio, Max Planck Institute of Molecular Physiology (DE)
Silvia Kirsten Nicolis, University of Milan Bicocca (IT)
Pierluigi Nicotera, German Center for Neurodegenerative Diseases (DE)
Mats Nilsson, Stockholm University (SE)
Kyung-Min Noh, European Molecular Biology Laboratory (DE)
Gaia Novarino, IST Austria (AT)
Walter Ricciardi, Università Cattolica del Sacro Cuore (IT)
Samuli Olli Ripatti, University of Helsinki (FI)
Alicia Oshlack, Peter MacCallum Centre (AUS)
Lori Passmore, MRC Laboratory of Molecular Biology, Cambridge (UK)
Jürgen Plitzko, Max-Planck Institute of Biochemistry, Martinsried (DE)
Lucy Raymond, Cambridge Institute for Medical Research (UK)
Lea Rossi, Studio Toffoletto De Luca Tamajo (IT)
Serena Sanna, CNR, IRGB (IT)
Joachim Schultze, University of Bonn, DZNE (DE)
Oliver Stegle, German Cancer Research Center – DKFZ (DE)
Brenda Stride, European Molecular Biology Laboratory (DE)
Sarah Teichmann, Wellcome Sanger Institute (UK)
Fabian Theis, HMGU Munich (DE)
Flora Vaccarino, Yale School of Medicine (US) 
Alfonso Valencia, Barcelona Supercomputing Center (ES)
Patrik Verstreken, VIB-KU Leuven Center for Brain & Disease Research (BE)
Christine Wells, University of Melbourne (AUS)