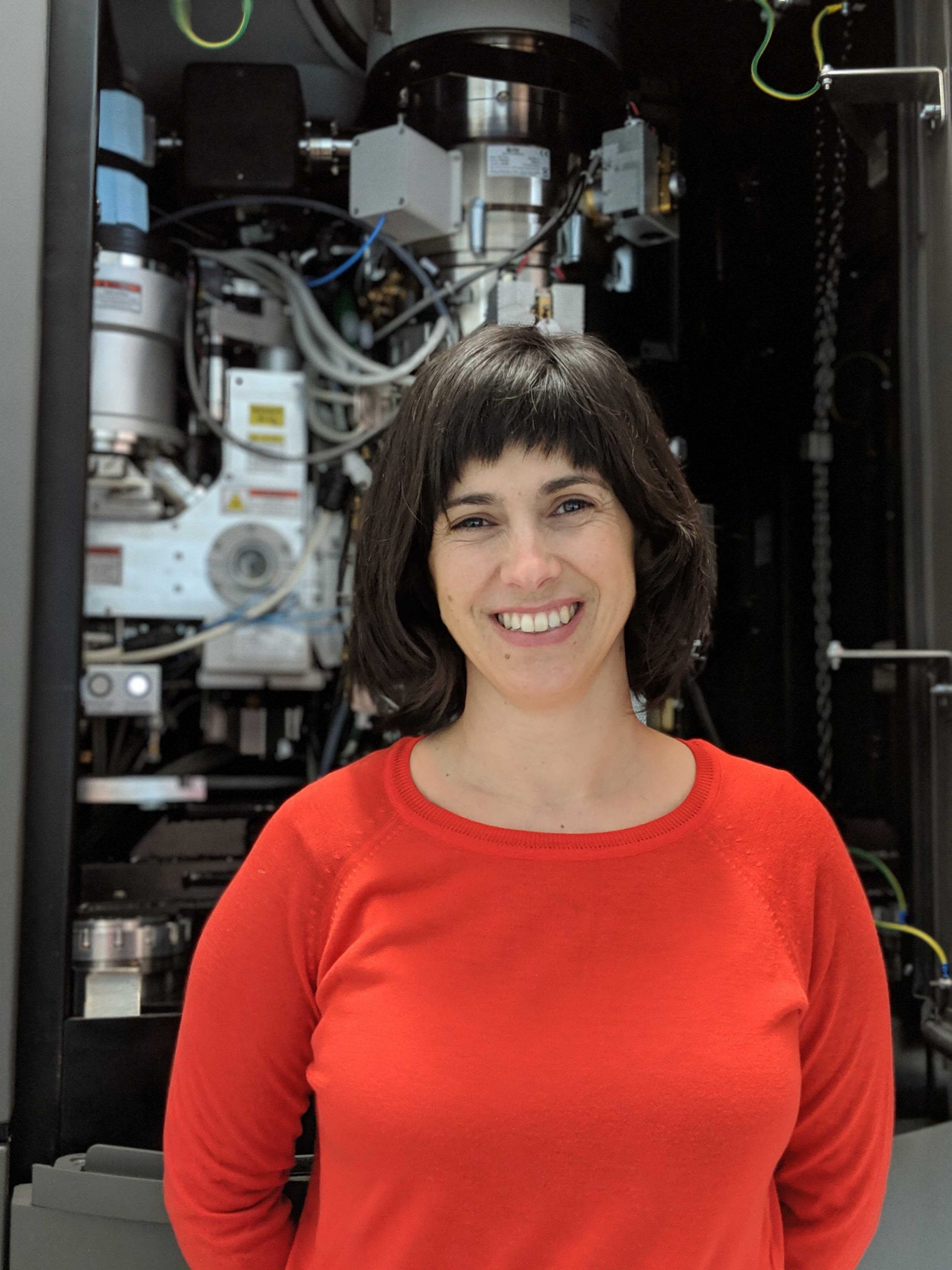 Ana Casañal
ATTUALE INCARICO
Dal 2021 Group Leader  del Centro di Biologia Strutturale di Human Technopole, Milano, Italia.
RICERCA POST-DOTTORATO
2014-2020 Ricercatrice post-dottorato e Fellow EMBO Long Term presso il MRC-Laboratory of Molecular Biology, Cambridge, Regno Unito. Progetto: "Cryo-EM studies of mRNA processing machines".
ISTRUZIONE
2014 PhD in Biotecnologie – con lode. Dipartimento di Biologia Molecolare e Biochimica, Università di Malaga, Spagna. Progetto: "The Fra allergens and their role in the control of flavonoid biosynthesis in strawberry plants". Supervisors: Prof. V. Valpuesta (UMA), Dr. J. A. Márquez (EMBL-Grenoble).
Tirocini di ricerca internazionale durante il PhD:
EMBL, Grenoble, Francia con Dr. J. A. Márquez (Cristallografia, 9 mesi).
Università di Granada, Spagna con Dr. I. Luque (Biofisica, 2 mesi).
TUM, Monaco, Germania con Prof. W. Schwab (Biochmica, 2 mesi).
2010 Master in Biotecnologie Avanzate. Università di Malaga-Università Internazionale dell'Andalucia. Malaga, Spagna. Tesi: "Characterization of the MYB transcription factor of strawberry FaGAMYB".
2008 Chimica – Laurea di Biochimica. Università di Malaga, Spagna.
RICONOSCIMENTI
2019 FEBS Anniversary Prize. Per risultati eccezionali nel campo della biochimica e della biologia molecolare.
2018 Brenner Postdoc Prize. Per l'eccezionale attività di ricerca portata avanti al MRC-LMB.
2018 2019 Early Career Research Award: Genes. Biochemical Society.
2018 MRC Special Award. Per prestazioni eccellenti in un progetto di squadra.
2015-2017 EMBO-Marie Sklodowska Curie long-term fellowship.
2010-2014 FPI Spanish Ministry of Science and Innovation PhD fellowship.
ESPERIENZA DI INSEGNAMENTO
Ana tiene regolarmente corsi in materia di Cryo-EM, Model Building e analisi della struttura delle proteine. Dal 2012 è docente ospite in Biologia Strutturale per il Master in Biotecnologie presso l'Università di Malaga, Spagna.