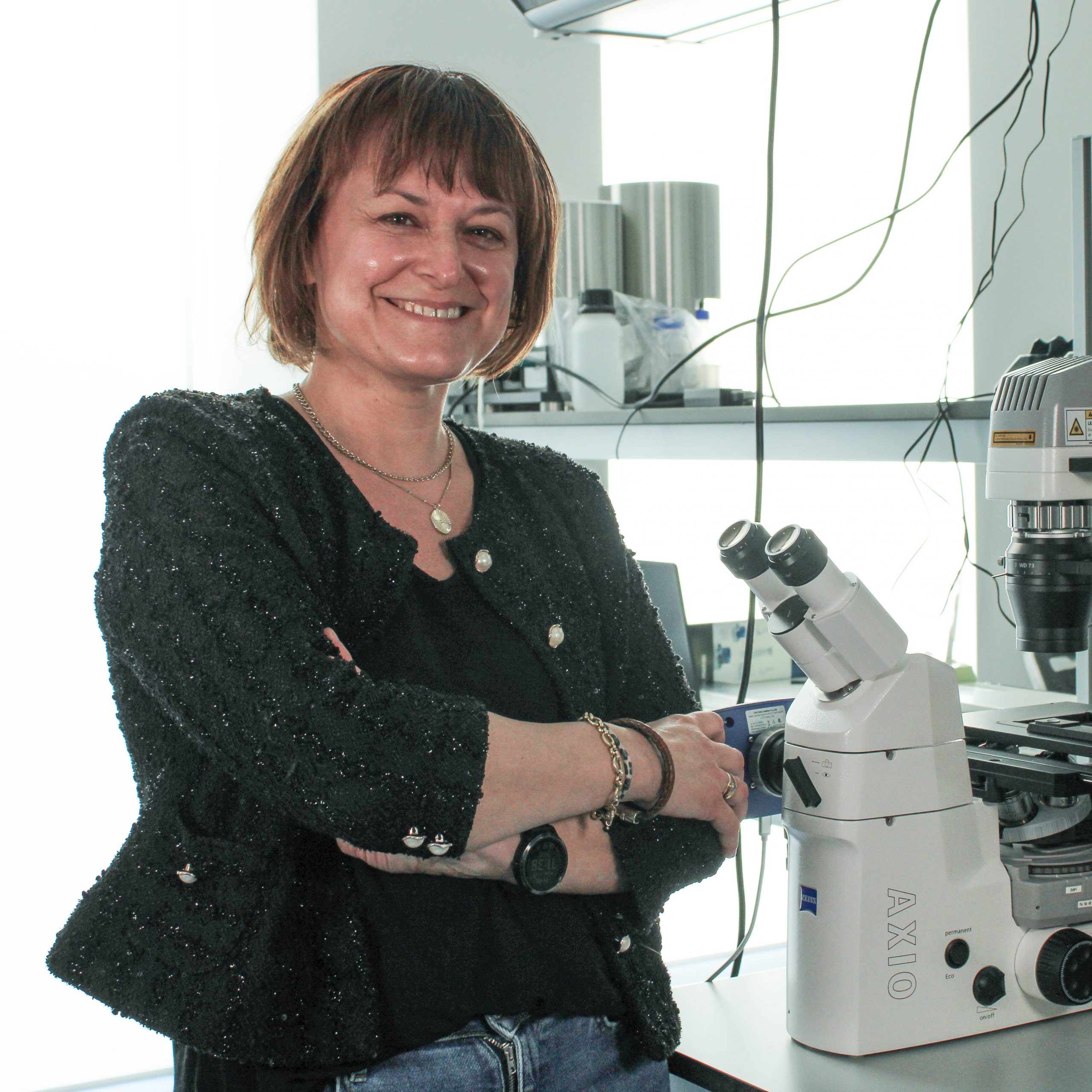 Elena Taverna
Elena Taverna è una Group Leader del Centro di Ricerca per la Neurogenomica. Elena si è laureata in Biologia all'Università degli Studi di Milano e ha completato il dottorato in Farmacologia e Tossicologia presso l'Istituto di Neuroscienze del CNR di Milano, studiando i canali del calcio voltaggio-dipendenti e le proteine leganti il calcio nei neuroni.
Dal 2006 al 2015 ha lavorato come ricercatrice post-dottorato nel gruppo di ricerca di Wieland Huttner al Max Planck Institute of Molecular Cell Biology and Genetics di Dresda, in Germania, studiando il ruolo della polarità nelle cellule staminali neurali durante lo sviluppo del cervello. Durante il post-dottorato, ha sviluppato una tecnica per tracciare a manipolare le singole cellule staminali neurali nei tessuti. Dal 2016 al marzo 2021 ha lavorato come Senior Staff Scientist e Project Leader al Max Planck Institute for Evolutionary Anthropology di Liepzig, lavorando nel dipartimento guidato da Svante Pääbo. Al MPI-EVA, Elena ha studiato l'evoluzione della struttura dei neuroni e la loro funzione negli umani e nei primati. Ha inoltre sviluppato un robot per l'analisi ad alto rendimento di singole cellule staminali neurali nei tessuti.
A Human Technopole Elena usa robotica avanzata combinata con un paradigma di analisi multimodale per capire come l'identità delle cellule staminali neurali influenzi lo sviluppo del cervello in salute e in malattia.