06 July 2022
Gaia Pigino & Giuseppe Testa Elected Embo Members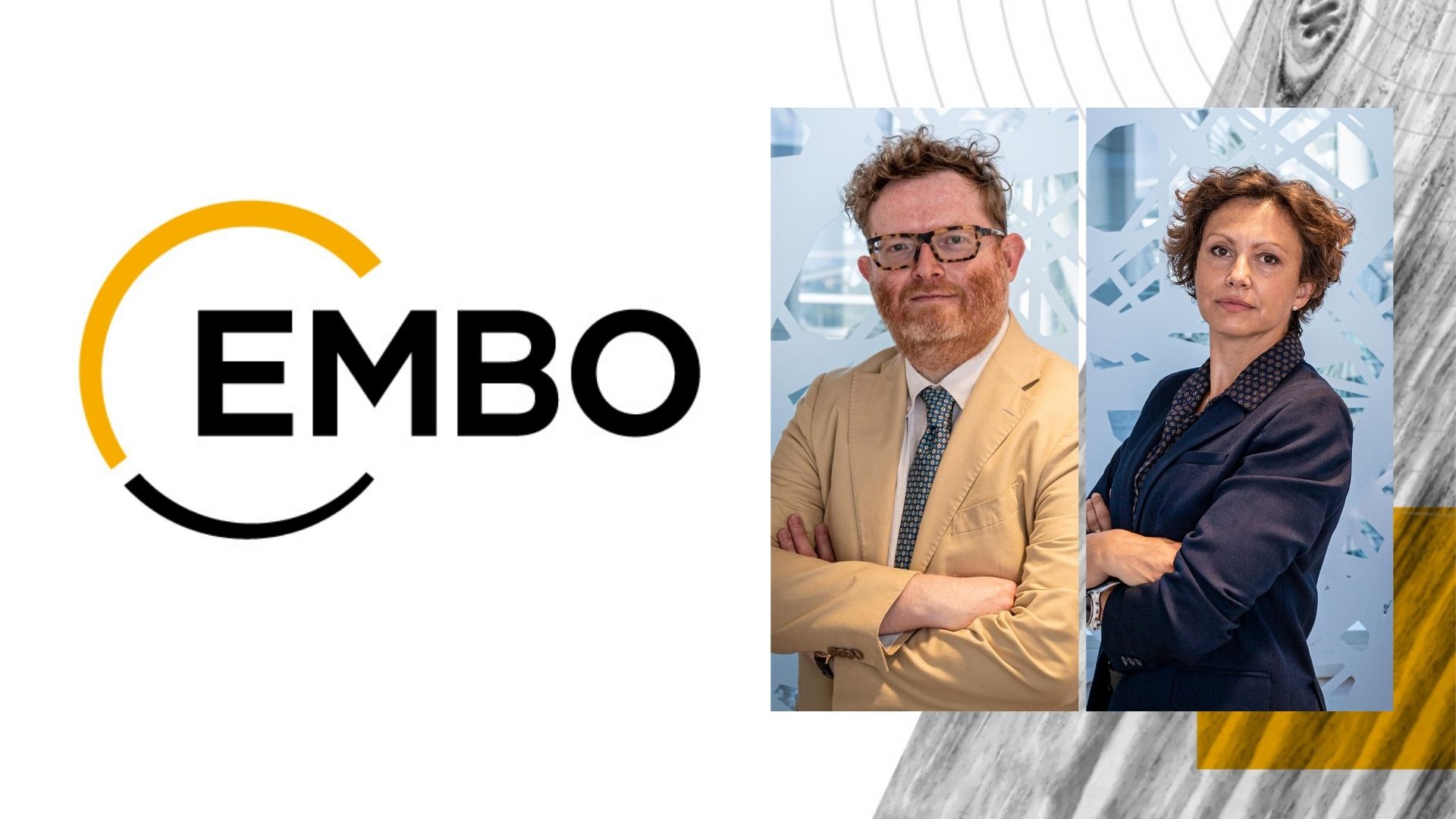 Every year EMBO, the European Molecular Biology Organisation, an international organisation for life scientists, selects several outstanding researchers who are given the opportunity to join the community as EMBO members. EMBO membership is a lifelong honour for distinguished scientists who have made important contributions to the life sciences.
Two Human Technopole scientists, Gaia Pigino, Associate Head of the Structural Biology Research Centre and Giuseppe Testa, Head of the Neurogenomics Research Centre are among the 67 new EMBO members announced today, joining previously elected members Director Iain Mattaj and Heads of Genomics Research Centre Nicole Soranzo and Piero Carninci.
Gaia Pigino joined Human Technopole in late 2019, during the very early stages of the institute's development. She moved to Milan from Dresden where she previously worked as a Research Group Leader at the Max Planck Institute of Molecular Cell Biology and Genetics (MPI-CBG). Over the past three years she helped shaping the Structural Biology Research Centre at HT, while also leading her own Research Group focusing on the biology and molecular structure of cilia.
When hearing about her nomination as EMBO member, Gaia noted that "It is wonderful to be elected into EMBO, an honour I now share with only about 1,800 of the most inspiring life scientists from Europe and beyond. We all work hard to make scientific discoveries and this membership shows that scientific findings from my lab are deemed relevant and are broadly appreciated. It is very motivating and I'm extraordinarily grateful!"
Giuseppe Testa also joined Human Technopole in late 2019 to lead the development of the Neurogenomics Research Centre. Giuseppe is also professor of Molecular Biology at Milan's Università Statale and Director of the High-Definition Disease Modelling Lab: Stem Cell and Organoid Epigenetics at the European Institute of Oncology. At Human Technopole, his Research Group harnesses reprogramming, organoids and single cell multi-omics to study the molecular basis of neuropsychiatric and neurological diseases.
"It is an immense joy to be elected to the EMBO community and my thoughts go first of all to my lab members for all the passion and energy that have brought us thus far, and to all the patients and families who have believed with us in the power of molecularising our understanding of the human condition. I was studying medicine when I attended my first EMBO meeting, an eye opener that I remember vividly, with the acute awareness that this was the community I wanted to belong to. The democratic aspect of this nomination, the fact of being elected by such a visionary community and to be part of that, is thus particularly galvanizing and I look very much forward to serving our mission."
About EMBO membership
EMBO members can actively participate in EMBO's initiatives by serving on the organisation's Council, committees and editorial boards, participating in the evaluation of applications for EMBO funding, acting as mentors to young scientists in our community, and advising on key activities. EMBO members also have the privilege to nominate and elect candidates for EMBO membership, for Council and for the EMBO Gold Medal.
Learn more: www.embo.org/members.html